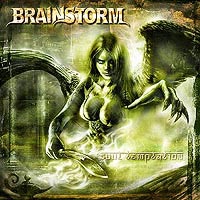 SOUL TEMPTATION
» lyrics
» reviews

1. Highs Without Lows
2. Doorway To Survive
3. The Leading
4. Nunca Nos Rendimos
5. Fading
Trinity Of Lust
6. Shiva's Tears
7. Fornever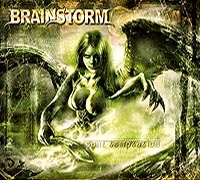 8. Soul Temptation
9. Dying Outside
10. To The Head
11. Rising

Bonus track double-digipack (Europe):
12. Amarillo (original performer Tony Christie)
+ DVD "Live Suffering", recorded at Summer Breeze 2002 (Dolby Surround 5.1)
Bonus track Japanese version:
12. Don't Wait For Me (Vicious Rumors cover - hidden track on MM's lim.ed.)

13. Blind Suffering (live on Summer Breeze 2002)
14. Crush Depth (live on Summer Breeze 2002)

DVD tracklist:
1. Metus Mortis (Intro) ("Metus Mortis" 2001)
2. Blind Suffering ("Metus Mortis" 2001)
3. Crush Depth ("Ambiguity" 2000)
4. Shadowland ("Metus Mortis" / 2001)
5. Voices ("Unholy" / 1998)
6. Checkmate in Red ("Metus Mortis" / 2001)
7. Liar's Edge ("Hungry" / 1997 )
8. Hollow Hideaway ("Metus Mortis" / 2001)
9. Under Lights ("Metus Mortis" / 2001)
» DVD booklet photocredits

Line-up
Andy B. Franck · lead & back-up vocals
Torsten Ihlenfeld · guitars, back-up vocals
Milan Loncaric · guitars, back-up vocals
Andy Mailänder · bass
Dieter Bernert · drums
additional musician: Michael Rodenberger · keyboards

Andy B. Franck is supported by Shure
Torsten Ihlenfeld is supported by Balint Guitars and Picato Strings
Milan Loncaric is supported by B.C. Rich Guitars and Picato Strings
Andreas Mailänder is supported by Jackson Guitars and Picato Strings

all songs written and arranged by Brainstorm
Storm Your Brain-Music / Franck'n'Free-Music
produced by Brainstorm · mixed by Achim Köhler at House of Music · mastered by Achim Köhler at Indescreet Audio
drums & vocals engineered by Achim Köhler & Ingmar Schelzel at House of Music Studios Winterbach (D) · March/April 2003
guitars & bass engineered by Torsten Ihlenfeld & Milan Loncaric at Storm-Your-Brain-Studios Gerstetten (D) · March 2003
keyboards engineered at Gate Studios Wolfsburg · April 2003 by Michael "Miro" Rodenberger
total artwork by Jan Meininghaus · typesetting and layout by Thomas Ewerhard · total design concept by Andy. B. Franck
photography by Alex Kuehr

2003 / Metal Blade: 3984-14437-0 (digi) · 3984-14437-2 · 4-527516-003838 (jap)
SOUL TEMPTATION LYRICS
HIGHS WITHOUT LOWS
the experience of life shows different ways... sometimes up… sometimes down

When you told me that I've been here before
Can't remember, can't say much more
Can't resist the call and hide my reality
Our different thoughts, my blurred imagery
Don't know why I and what I'm waiting for
I should believe and not ignore
A perfect foil to try and understand,
Not to give up, not a helpless end

As long as I'm comin' through
You leave me confused
I've been hurt this way before
You can't bring me down no more

When everything's out of my mind
Out of what was left behind
I would have liked to say I know
Cause no one has the highs without lows

Now I'm leaving for and passing out the blame
I'm sick of being down, it's time to be the same
The cutting silence that's everything I hear
All alone but my pain won't disappear
And my trust in all the words to say
Will never make a difference anyway
And the time has now come to do me wrong,
May someone else ask you what you've done

Here I am to save my soul
Not to be just left behind
Deranged not lose control
It will ease my mind

DOORWAY TO SURVIVE
use your head and think before you speak! discover the fear... alter your aggressions!

Every word that you say, every lie I can hear
Every moment of weakness you do
Tell me why you are here and what's meant to be
Will be discovered by your enemy

My time has almost come to rise
To open up your mind

Turn into the fire, the truth will be heard
Enlighten the black of your soul
To light up the spirit and keep you alive,
This is the doorway to survive

What ever happens, tell me who's to blame?
No hope but my questions will remain
Ignored by the system, no truth comes about
I'm falling in fear again

Up from the unknown, I'm here to rise
But there's not much time...

THE LEADING
don't fall into error, heresy, and atheism, and don't allow anyone to abandon to commit murderous wars and massacres

Betray your friends and regret your life
For all the words you said
You pull my string and cut the line
Around my head
Your fingertips will burn my soul
And reflect my life, I'll raise my hands against you
All my longing to survive

I'll go as far as you want me to now and forever
As the smoke pours down on you

Leading on me
when emotions all have left my
...leading voices, and why are we here
As I'm leading a dream with all the memories in my mind
...leading voices, so why are we here?

Another faith I'll find me in
After facing all my fears
Your pride turns into a deadly sin
As the dream appears

Religions I used to know now and forever
Things we shared so long ago
Now here I am, I won't be found
Cause I got no religion
Don't turn your face down to the ground
Whatever believe, as now we are free
Somehow slow revovery
Release yourself... for immortality

NUNCA NOS RENDIMOS
racial divide… racial reconciliation

Inside a dream where no one can see
Shifting the shadwos from my own memories
Same quilt behind an imitation
Just take your troubles as they come
But can't escape why did we get it wrong
A twist of fate, same black situation

It causes me pain, same blood in our veins
But they won't hide as parts of me have died

Why do we ignore the words
The price to not be heard
A circle, more or less
Nunca nos rendimos, aqui estamos otra vez!!

Close to the flames, just seems like hell
Faicing the truth not the answers they sell
Don't let us fall back, you can't bring me down

Apathy kills anger its disturbing the peace
Try not to be quiet, destroy the disease
It's all in your plight, it's all you should know

Get out of the way, the clouds in your mind
Just make a change and banish the blind

FADING
the invaluable pride... swatted by the shine of their coins! Corruption! Handle the truth!

The leading to where no one has nothing to say
Whenever you'll be gone tommorrow but here today
You've never been the one I always wanted you to be
Alive inside your dreams but haunted by a fantasy

Wasting so much time with you
Your breath it reeks of sin
Saving everyone I once knew

You hear a sound of laughter is fading slow
Fade in a world, all you see, more than what you know
When all your tears and laughter are coming through
Beyond the truth, but still there's nothing left to do

Start thinkin' for yourself with dignity and pride
You better try and learn the thoughts you can't hide
In search for what is known but still it feels lik the same
You better quest the answers before you place the blame

Echoed dreams of all your fears
Leave this world behind, where nothing real appears

Like voices from the dead at home
My world of dreams was never meant for anyone

THE TRINITY OF LUST
Long ago… what has been said by honour, is exceedingly conducive to my welfare. Abandoning all pleasure, the lofty-minded daughter performed the propitiation by means of profound meditation. On hearing these words, she pondered over me mentally… and so the story goes… (the Skanda Purana)

· SHIVA'S TEARS

One million miles I'm walking, one million miles away
And still you hear me talking,
Full of doubt on a painful way
I'm not a fortune teller nor support the monarchy
I'm setting up the situation to destroy my scenery
Take all the trouble with me, more than I can afford,
Anscrewed and full of laughter, as girija speaks the word

Oh well I don't know, whatever I'll see...

Come slowly, won't you look at me instead
Depressed and lonely, listen to what Shiva said
Taste the flavour of a hundred million tears
I stare into her eyes
Crimes they hide since thousand years

As now my live is shifted, I crawl on holy ground
My blood and soul are god gifted,
Made me lookin' in from the out
Still I hear their voices singing,
Gliding sounds from the left to right,
I try to close my eyes,
But can't get her out of my sight
I know this place is haunted
This temple of tears
This lust I always wanted
Beautiful and lustful fears...

And still I dont know, where do I go?

· FORNEVER

As the white in my eyes turns black today,
Whatever it makes me blind
What took me so far away,
There's no one by my side
Help me, I'm searching for some glistering worlds
As darkness rears my head
You think I'm a drifter but I'm chasing my dreams
As satin covers the head

I'm touched by the magic... as she's moving fast
Can't miss her laughter behind a satin mask
Where gold made you learn to treat me like that
My heartbeat feels like a knife in the back
Your fingernails are painted red
Scratched by a demon from toe to head
Now and forever...

As you seemed to care, you stab me in the back,
All I hope is to survive
So how do I feel as I make the worst mistake of my life
I'm touched by your lips, while you hold me down
As we're here for hours
Inside the steam, it's not what it seems,
As I lay in between campaka flowers

How can I ever... get up off the ground
Feels like everything comes crashing down

· SOUL TEMPTATION

Slowly falling, slipping down, but I don't hit the ground
Still my soul is a slave to to the cozen sound
The benefactor of the worlds, his daughter, just so frail
In a room of tragedy, illusions to unveil
The trident-bearing lord of lies, appears in different rays
His sword of light reflects her delightful face
Not to disregard myself, discharge my enemy
It manifests in different slaveries

And as the wind blows in cold inside the room
Her angel wings now keenly hurt me too
Blood on my hands, a painful legacy
A foresight might, a magic enemy

But I can't hide myself this way
She looked at me and slipped away

When you hear me with all the brightness you've been told
When you fear me sharp as a razor with a heart of gold
When you feel me, strange and beautiful and pain,
When you... fear my...
Soul temptation on and on again...

Blood rains from heaven now, with every word she says
But she won't turn her angel eyes again my way
It's reeling in my bones, as darkness is released
As my tears will drift me out,
More than I can't believe

A fierce revenge on you, abanding all my shame
You'll never hurt me so, never do the same
I'll try to wahs away my pain, my spirit, flesh and bone
As teardrops are falling one by one

Let me do it... alluring prophecies
My inner fear of this divine obscurity
All the whispers, my soul will ever harm
From a whisper... into the dawn

I'll never thought I'd rest my life
As Skanda rules my health and pride

DYING OUTSIDE
social isolation

I always have fantastic plans no matter what to do
I hide my fears and leave you here
As rain falls down on you
Do you believe and don't you know
The way it's always been
I realize that you don't care
About the hate I've ever seen

So hard to bear with you not there
But really no one seems to care

Something inside is dying outside
Flicker on a screen, unsure of what it means
Something inside is dying outside
Make it to the end and never try to befriend

I wake up in a desert land, I hold my head down deep
With all my inner sufferings I'll never fall asleep
This heart of mine, tortured in dreams,
Too much to stay awake
The scars of fate, I lost my faith
It's more than I can take

You struggle just to stay alive
But only the strongest will survive
As really no one seems to care
Your fate will meet you everywhere

TO THE HEAD
anonymous faces behind technical walls... weak identities... too easy, too strange... too faceless!

I don't need no state of mind
Don't need no provocation
Something deep inside of me, I call it liberation
As I know the thing I've done, so scared to be afraid
Silent baiting, will you be there when I awake

Ashamed is how I feel,
Never used some words to steal

My fingers to the head, like I'm nailed on my skin
Fingers to the... shattered dreams, escaped within

Push me down and watch me bleed
For your sadistic need, in every second you don't care
I will destroy your violent seed

Behind the key pad there you hide your weak identity
With every single word you type your strange philosophy

Have faith in me, my failures will never be...
Not innocent no more, listen now to what I'm fighting for

RISING
to antagonize violence in the neighbourhood active

Where no one hears your whisper
And no one knows your name
My eyes to hear, my tongue to see to feel again the same
The cause of life don't trust another outstretched hand
Challenged dreams, fear of hope you try to understand

When you're dreaming you're not sleeping,
But never had a choice
Pay the price, the fear within, the absence of voice

The sun is rising, estranged but I can crawl
The sun is rising, with my back against the wall

Release my soul and mystify to fight my violent lies
Betray you to your enemies because of your immoral life
I know you thought I'd turn away,
Have nothing left to say
My blessings and the things you hide, it happens anyway

Do you regret and think about the point of no return
Words not to be ignored
From history we should have learned

AMARILLO
limited editon bonus track · originally performed by Tony Chrisie as "Is this the way to amarillo", written by Howard Greenfield & Neil Sedaka (EMI Songs Musikverlag & Sony/ATV Music)

Sha la la lala lalala
Sha la la lala lalala
Sha la la lala lalala

When the day is dawning on a Texas Sunday morning
how I long to be there
with Marie who's waiting for me there
every lonely city where I hang my hat
ain't as half as pretty as where my baby's at

Is this the way to Amarillo
every night I've been hugging my pillow
dreaming dreams of Amarillo and sweet Marie who waits for me
show me the way to Amarillo
I've been weeping like a willow
crying over Amarillo
and sweet Marie who waits for me

Sha la la lala lalala Sha la la lala lalala
Sha la la lala lalala and Marie who waits for me

There's a church bell ringing
hear the song of joy that it's singing
for the sweet Maria and the guy who's coming to see her
just beyond the highway, there's an open plain
and it keeps me going through the wind and rain

Is this the way to Amarillo
every night I've been hugging my pillow
dreaming dreams of Amarillo and sweet Marie who waits for me
show me the way to Amarillo
I've been weeping like a willow
crying over Amarillo
and sweet Marie who waits for me

Sha la la lala lalala Sha la la lala lalala
Sha la la lala lalala and Marie who waits for me



SOUL TEMPTATION REVIEWS


Intromental Magazine · 4/5 · Lars
I have a dream!!! A dream where Andy B. Franck would try to vary his singing and his phrasing a little from album to album and lose that nerve wrecking accent (it's not called "BLINT", but "BLIND"…it's a "D"!!!!!!! - and it doesn't rhyme on the word "Side"…..!). As it is now, this is just another Brainstorm album, sounding exactly like the other ones, where he has been the lead singer. The songs are better than on "Metus Mortis", but definitely not better than on "Ambiguity" and it annoys me that Brainstorm does not possess the power to re-invent themselves. Here, the songs are true copies of the former material from the band's hands, just twisted a little in the tempo. The pumping on the low E string (or A sometimes) is getting innerving to the point of irritating. The album that was supposed to be Brainstorm's REAL break-through is nothing but a simple rip-off of the band that used to be original. The crazy part of it all is that it still appeals to me so much that I hand out a 4/5 character…….could you imagine what it would have been, had the guys spent a little more time on being compositionally original?? Brainstorm will succeed in laying down the world in front of their feet, but they need to do better than this time in my honest opinion! The song "Fading" is simply boring, while the song "Forever" is definitely the best on this album.

Metal Observer · 9/10 · Joe
I love it when I get a surprise when it comes from Germany. I hate it when a band like FREEDOM CALL have a good sound, but are ruined by high vocals. Then, there is BRAINSTORM. They have it all wrapped up into one package. Andy B. Franck is my new idol. I have loved his vocal work in IVANHOE and SYMPHORCE. This just takes the cake though. His voice is rough and rugged, yet smooth as silk at times. He never ventures off into singing like his balls are being crushed by a vice grip. This is a very explosive Power Metal CD if I ever did hear one. Sure, HELLOWEEN paved the way, but now these guys can take over the ship and lead the way into tomorrow. "Highs Without Lows" really just tears into it the moment you push play. The sound is heavy with plenty of up beat tempos and tough riffage. Groovy riffs and rhythms take over on "The Leading". Tempo changes are in need here to keep things fresh and are offered on "Fading". They go for the mid range and succeed quite well. There is a nice little trilogy with plenty of tempo changed on "Trinity Of Lust" which is about twenty minutes broken into tracks 6-8. "Rising" comes to a close with a more mellow approach with subtle keyboard work and pacing. A nice way to wrap up this disc that is exploding with energy. Is this disc super original and going to change the face of Metal? NO! What these guys do is take what they do and play it well. They change tempos and offer a killer product in the end. No real ballads here, but there is enough change and infectious riffs here to keep you interested from beginning to end without straying away from your stereo. I have renewed faith in the Power Metal scene and it's about time. Melodic Power Metal fans who haven't heard this band yet are really missing out.

Metal Reviews · 93/100 · Danny
In the mid nineties, there were several post-Priest, post-Maiden, post-Metallica, post-Helloween heavy/power metal bands with "high pitched vocalists" or "new guitar heroes" looking for their niche in the musical landscape. Bands like Hammerfall, Rhapsody, Edguy, Angra battled for attention, with quite success. Following the new aura of these bands, which created the True Metal wave, we have seen the emergence of dozen of bands trying also to reach for the sky : Nocturnal Rites, Labyrinth, Tierra Santa, Vision Divine, Dark Moor, Primal Fear, Heavenly, Dream Evil, Firewind, Fairyland, etc, etc, etc ...

Iced Earth on the other hand is one of the big U.S. heavy metal names of the nineties, if not the only one. As the media were devoting their full time to the "grunge wave" out of Seattle, Jon Schaffer was fighting hard and alone to bring back alive heavy metal in the US. I won't narrate the full history of Iced Earth(you know it better than me), but there is one German band that has a special place in my heart just after Iced Earth and this band is ... Brainstorm. As far as I am concerned, these musicians and Kamelot represent the only "decent" successors of Iced Earth's unique music style. We elected Brainstorm's Ambiguity as the surprise album in 2000 and Metus Mortis , their previous studio album, was also an accomplishment for this German heavy metal band. So I let you imagine how excited I was to listen to their new album Soul Temptation. The promo we received is an edit version of the album, but looks " representative enough" of the full version of the album. Lets hope so ...

Highs Without Lows, the first song, starts where Metus Mortis left us two years ago, an epic heavy/power metal song finding its rhythm directly from Jon Schaffer guitar-bass "trademark". Soul Temptation stands on its own feet by filling a relative "void" in today's current metal scene. The eleven tracks constitute a collection of technically, fast, intelligent and complex music fronted by a masterful vocalist Andy B. Frank. To make a long story short, this vocalist is one of the best German heavy metal singers around after Ralf Scheepers (Primal Fear's singer). Through out Soul Temptation, there are other well known bands that twisted in my mind : Iron Maiden for the galloping guitar riffs or Kamelot for the arabesque touch which is more than true on the epic trilogy called Trinity Of Lust, the highlight of Soul Temptation. This song is devised in three chapters: Shiva's Tears, Fornever, Soul Temptation. Furthermore, you realize that there is no weak track nor a boring moment on this new album, which stands as the best heavy/power metal album I have heard this year since Epica (Kamelot).

Brainstorm's sound is defined again by the haunted guitar melodies (Highs Without Lows), killing head-banging riffs (To The Head), pounding rhythm and instantly memorable choruses (The Leading, fast and aggressive tunes (Doorway To Survive) and the magnificent voice of Andy makes the difference between underground bands and leading bands. Metal Blade will release a double limited edition CD/DVD of Soul Temptation. The DVD is the live show that was performed at the Summer Breeze festival.

I have a kind of feeling that Soul Temptation will be my heavy metal record for this summer. Jump on it ;)

Morrigan's Pit · 5/5 · Cora
I've been following Brainstorm since the release of their debut album and with each album in at least one way they managed to top the predecessor. I'm pleased to report that "Soul Temptation" is no exception. The last record "Metus Mortis" kind of lacked variety; it was a heavy step forward but it left aside the lower paced or even epic moments we knew from "Ambiguity" which was probably the only thing people could complain about. "Soul Temptation" represents a blend of the best things "Ambiguity" and "Metus Mortis" have to offer which means it contains a well-balanced mix of both heaviness and melody. All Brainstorm fans will know what this means and will get the album right away anyway. For those not familar with the band I will try to elaborate.

The opening track "Highs Without Lows" is not only a typical Brainstorm track, its title is also already a hint for the listener what to expect: there are only highlights and no lows to come! Again Brainstorm did not release any filler material with this album. I'm listening to this album on repeat for a few days now and I'm still not close to being bored with it. Track number 3, "The Leading" sounds a little different, it has a great groove, nice keys and some mighty Brainstorm-backup-vocals! Speaking of keyboards: they're not used to reduce the power factor but to create density. So don't worry, the double guitar attack courtesy of Todde and Mille is still what the Brainstorm sound is about. The next track "Nunca Nos Rendinos" (translates to "we never surrender") is quite a bombastic sounding song, with string-arrangements and a Spanish chorus while "Fading" is the most calm track on the album but still cannot be entitled as a ballad.

On the last two albums, Brainstorm always had one song which had an oriental theme to it. This time they even wrote a trilogy called "Trinity Of Lust" and what a great piece of work it is! The three tracks are connected through oriental sounds and samples and the trilogy kicks off with "Shiva's Tears", quite a pounding and mid-paced track with heavy riffing. Next up is "Fornever" (yet another pun Andy B. Franck came up with) and especially with this track it becomes clear what the keyboards on this album are good for. Last track of the trilogy and titletrack "Soul Temptation" is nothing but a killer tune! It's the most epic and progressive song of the album with rather calm verses and a mighty chorus. Absolutely stirring!

The songs "Doorway To Survive", "Dying Outside" and "To The Head" are in a more traditional vein again, being straightforward and heavy, while the last song "Rising" isn't as fast but very melodic and sounds pretty unconventional for Brainstorm to my ears.

Closing the limited edition you will find the cover tune "Amarillo", originally by Tony Christie. You should not miss out this hilarious version, it's heavy as well as funny. The limited edition will also contain a video for "Highs Without Lows" and will hold an additional DVD featuring Brainstorm's last year's performance at the Summer Breeze Festival (9 tracks). Fans of US style powermetal who are looking for a quality release know what to do!

Sacred Embrace · 8.5/10 · Clare B.
I thought "Metus Mortis" was a super album (and it is), but "Soul Temptation" just takes the cake. Brainstorm have continued their unique style, yet have somehow managed to improve on it; a task which I didn't think was possible or necessary. If you're a fan of these German Metallers, you can expect more of the same awesome melodies, the same dark tone and excellent performances. While they have remained true to their own distinctive sound, "Soul Temptation" is more varied than their last release. It seems the album is very racially charged. Makes sense; there's been enough crap in the world lately to get inspired by. Not only in lyrics, but this is also apparent in the music. I don't know if some of the members took a class in ethno-musicology, but whatever the inspiration was, Brainstorm has managed to seamlessly incorporate a few different styles from around the world. There is a Latin American influence in one case, but a handful of pieces have an Eastern flare. The result is intriguing, and really satisfying.

Again, there are some electronic bits here and there and some cool effects on Andy B. Franck's voice. There are still instances that remind me of that 80s pulsating feeling, but on "Soul Temptation" a large portion of the keyboards (Michael Rodenberger) are strings, which really works to the album's advantage. This element, as well as East Indian sounds are not exaggerated, but are balanced and cleverly mixed in. I found that there were also some more typical Power Metallish ingredients, though I still wouldn't hasten to call Brainstorm a strictly Power Metal band. Again, where it's evident (for instance on "Rising"), it really works.

Singer Andy B. Franck is fantastic as usual, with a lot of diversity in his performances. Franck, who was blessed with a three and a half octave range (or four on a "really, really, really good day"), manages to throw in a lot of different sounds, and occasionally shows off his impressive range. I would have liked a few more high notes, as I love his tone in this range, but perhaps it wouldn't have fit. He has a ton that makes you wake up and feel empowered—there is such an amazing strength in his voice.

Lyrics as usual are intelligent, poetic and cryptic. The mysterious or ambiguous nature of the lyrics is apparently intentional—it's easier for listeners to translate the words into the language of their own lives. I know I certainly have found many of Brainstorm's songs to strike a very personal chord. While somewhat creepy or disconcerting, it seems there is a somewhat positive spin on it...or at least a sense of strength / coming-through-something, despite the bleak sound. There are some pieces which are about social concerns, but even those are vague enough to have countless interpretations. Printed in the CD jacket are short explanations for some songs, which is helpful. Whatever the case, Brainstorm's lyrics are just honest, capturing all sorts of emotions and viewpoints which often don't come to the surface in many other places.

In this way, "Highs without Lows" is a fitting opener, as it talks about the Good and the Bad in everything—plus it's just a cool song. The following "Doorway to Survive" is very uplifting in a way, though it seems like it should be sort of hopeless. Track three, "The Leading," is one of my favorites off "Soul Temptation;" it's the first song I really connected with and no matter how many times I hear it, it's still very exciting. Next up is "Nunca Nos Redimos." It's here that the album takes a musical turn. The caption "Racial Divide / Racial Conciliation" sums up the lyrical message, and musically there are some surprises reminiscent of old Angra.

"Fading" is another of my favorites, once more something I've rather bitterly related to a recent occurrence in my life. It's got a slow, even bounce to it, with more obvious melodies (in vocal lines and guitar solo) than any other song. "Shiva's Tears" is really cool, with a beautiful intro and super lyrics. There's something strangely hypotonic about it, perhaps because to some degree it is rather on the simplistic side. The next song proves a theory of mine—that every Metal band has a song called "Forever." It's a great 'fuck-you' type of song. There's a lot in the lyrics... I wonder what inspired it.

The title track has a hazy, surreal quality to it. My God, it's bizarre, and definitely worth taking a special listen to—I didn't think much of it the first time I heard it, but it's certainly grown on me. "Dying Outside" is another intelligent social commentary, but like the other tracks in the same vain, it has a very personal spin. "To the Head" is pretty much the only song that I couldn't get into for whatever reason, though I can't find anything wrong with it. Fortunately, the ensuing and final track, "Rising" erases the indifferent taste left in my mouth from the last piece. Wow—this is my other favorite. The verses are really gentle (the only song to feature a piano), but the choruses are loud and desperate. It gives me shivers, and kind of left me hanging once the CD stopped spinning. "Rising" was, musicall,y a strange but correct choice for a conclusion.

There are virtually no weak points on "Soul Temptation." Everything comes together so naturally and fluidly, making it easy and enjoyable to hear. It's exciting, thought-provoking and emotional from start to finish. Congratulations to Brainstorm for another stellar record!

RockEzine · 9/10 · Frank
What an excellent piece of work! Hell yeah, these Germans know how to play power metal. Soul Temptation sounds like an album made by an American power metal band; absolutely nothing hints at the band`s German origin. The music reminds us of bands like Savatage and Nevermore, while still retaining its own specific sound: it is 100% power all the way! Brainstorm's main strength is their ability to write very strong songs that possess a phenomenal balance between melody and power. The band concentrates on good song structuring and refrains from over-technicality, which is a very good thing. While the guitars fly and pound, Andy B. Franck's vocals weave a pattern of melodic beauty. Yeah, this man did an excellent job on Symphorce`s latest album, "phorcefulAhead", but what he does on this CD is simply better. His vocals are powerful, melodic and varied and although he might not have the same reach as compatriot Warrel Dane from Nevermore, he nevertheless has a superb voice that outshines most of his fellow singers. One can only conclude it is a very good thing that he is part of both bands.

As I stated before, Soul Temptation excels because of its songs. After one single spin of this disc you are just aching for more. The heart and soul of this album is the so-called Trinity Of Lust, which consists of "Shiva's Tears", "Fornever" and the title track "Soul Temptation".

These three songs contain some oriental influences and their atmosphere slightly reminds us of Iced Earth's Something Wicked trilogy. The keyboards on this album deserve a special mention; although they don`t play a very big role, they do play a very important role as they set the atmosphere of many of the songs; they especially affect the aforementioned Trinity Of Lust. Listen to the beginning of "Fornever" for instance and you'll know exactly what I mean.

The absolute highlight of this album is the title track. This song just sums up the whole album; its doom-like pounding riffs and its melodic interludes sometimes take us back to Savatage during their Handful Of Rain period; it's just spine chilling and one should simply experience the brilliant atmosphere of this track. I can only conclude that Brainstorm has delivered one of the best power metal albums I've heard in the past few years. It's simply right to the mark and possesses all the elements required to become very successful. Sure, it doesn't necessarily comply with the norm set in the European scene, but that's exactly what makes this disc shine. Open your mind and let Brainstorm brainwash you!




Amazon · Andreas Stappert
Der direkte Vorgänger Metus Mortis war ein mächtiger Power-Metal-Kracher, mit dem die süddeutsche Band endgültig klarmachen konnte, dass sie auch international ein ernsthafter Aspirant auf eine Top-Platzierung in der Power-Metal-Champions-League sind.

Es ist gewiss nicht leicht, ein solches Album zu übertreffen. Aber Soul Temptation kann im direkten Vergleich zu jeder Sekunde der Spielzeit problemlos standhalten. Dabei gibt es keine großartigen stilistischen Unterschiede zu Metus Mortis. Das Songwriting wurde lediglich verfeinert und weiter geschliffen, weshalb Songs wie das von Ausnahmetalent Andy B. Franck hervorragend eingesungene "The Leading", der brutal schnelle Nackenbrecher "To The Head", das abwechslungsreich arrangierte, in Richtung Progressive Metal schielende Titelstück, die stark an Judas Priest erinnernde Hymne "Dying Outside" oder der mächtig eingängige Power-Stampfer "Shiva's Tears" glatt als hochkarätige metallische Edelsteine durchgehen. Da dies eigentlich fast ausnahmslos für alle Songs gilt, kann man den Titel des Openers "Highs Without Lows" durchaus wörtlich nehmen. Wirkliche Lowlights wird man zwischen den ganzen Highlights auf Soul Temptation nämlich vergeblich suchen. Daumen hoch für ein erstklassiges Power-Metal-Album!

Ancient Spirit · 11/12 · SasH
BRAINSTORM sind mittlerweile mit ihrer 5ten Langrille "Soul Temptation" bereits auf größtenteils (wenn nicht sogar durchweg) positive Resonanzen gestoßen, was auch in der Chartplazierung an 73ster Stelle resultierte. Wenn wundert´s, denn dieses Scheibchen ist wohl der bisher beste BRAINSTORM Release ever! Das wird schon beim genialen Opener "Highs without lows" deutlich, der in die gleiche Kerbe wie "Blind Suffering" vom Vorgänger-Album "Metus Mortis" schlägt und einen ebenso genialen hymnischen Refrain besitzt. Mit "Doorway to survive" geht's dann schon ein wenig kräftiger zu und man bekommt im Up-Tempo Doublebass Groove die Riffs um die Ohren geknallt; klingt fast wie ´ne Mischung aus IRON MAIDENs "Aces High" und einigen MOTÖRHEAD Elementen. Bei "The Leading" zeigt man sich dafür wieder von der brachialeren Stakkato Riff Seite, was aber durch den rockigeren Refrain aufgelockert wird. Der nächste Song "Nunca nos rendimos" wurde den spanischen Fans gewidmet (was übrigens so viel wie "Wir werden uns niemals aufgeben" bedeutet), die bei den letzten Tourneen wohl deutlich Eindruck bei den Schwaben hinterlassen haben. Dieser Eindruck entlädt sich vor allem im sehr hymnischen und mit genialen Streichern unterlegten Refrain, der wohl vor allem live sehr gut ankommen dürfte (und das nicht nur bei den iberischen Fans!). Zunächst vermutete ich hinter "Fading" eine richtige Herz-Schmerz-Geschichte, doch nach dem Interview mit Andy B.Franck (ich hoffe, dass es so bald wie möglich hier folgen wird!) ließ ich mich eines besseren belehren (Original-Zitat Andy: "Spinnsch?! Des isch doch nit Metal!"). Auf alle Fälle ist dieser Song im Vergleich zum Rest etwas ruhiger ausgefallen und hat auch einige Anleihen an GARY MOOREs "Over the Hills and fay away" (Nein, das Original ist nicht von NIGHTWISH!). Mit "Shiva´s Tears" folgt auch schon der erste Teil der "Trinity of Lust" Trilogie (welche die Story von "Maharaja Palace" und "Checkmate in Red" fortsetzt), welche mit ihrem orientalischen Touch sehr gut aus der Masse herausstechen und nahtlos in einander übergehen. So folgt auch nach einem kurzen orientalischen Interludium das treibende "Fornever", welches mir aber nicht so sehr gefällt, da es nicht die Qualität der restlichen Songs halten kann. Dafür legt man mit dem Titelstück "Soul Temptation" einen würdigen Abschluss der Trilogie nach. Mit "Dying outside" folgt zugleich auch eine weitere treibende Hymne, welche vor allem erneut im Refrain Akzente setzen kann. Doch BRAINSTORM beherrschen auch den aggressiveren Bereich, was sie mit "To the Head" deutlich beweisen und die Gesamtatmosphäre der CD sehr auflockert! Der Refrain hat meiner Meinung nach irgendwie was JUDAS PRIEST mäßiges, aber dazu braucht es eventuell auch ein bißchen Fantasie. Mit "Rising" folgt auch schon der offiziell letzte Song von "Soul Temptation", welcher allerdings irgendwie für BRAINSTORM untypisch klingt, zumindest in der Strophe und irgendwie sogar etwas nach langsamere und ruhigere IN FLAMES klingt, lediglich mit melodischerem Gesang. Andy, hast du da wieder deine Finger mit ihm Spiel gehabt? Ach, wenn wir es gerade davon haben: Wenn ihr mal den Andy bei 'nem IN FLAMES oder SOILWORK Konzert in den vordersten Rängen bangen seht, sprecht ihn ruhig an und quatscht ´ne Runde mit ihm, das freut ihn immer so sehr, hehehe. Für alle Glücklichen, die das DigiPak ihr eigen nennen, gibt es nun noch 2 Möglichkeiten: Entweder man hört sich noch den Bonustrack "Amarillo" an (ja, genau der mit dem Shalala...) oder man schmeißt gleich die Bonus-DVD mit den Konzert des letztjährigen Summer Breeze Auftrittes in den DVD Player und schaut sich dieses (oder den beigefügten Videoclip zu "Highs without Lows") zur Gemüte! Sonstige Floskeln wie "Für Fans von...", "wem melodischer Power Metal gefällt..." oder "Das Album muss man einfach haben" spare ich mir an dieser Stelle, da die meisten BRAINSTORM Fans die neue Scheibe eh schon haben werden. Und die restlichen, die jetzt meinen: "Ach, bei BRAINSTORM verpasse ich eh nix..." werden dafür um so schneller in den nächsten Plattenladen rennen, wenn sie mal in den Genuss gekommen sind die Schwaben live erleben zu dürfen oder wenn sie sich den Video- / MP3-Clip einverleibt haben. Bis dahin heißt es: "¡Nunca ríndase!" (Ich hoffe, der Lycos-Translator hat das auch richtig übersetzt!)

Bright Eyes · 12/13 · Tom Klaner
Tja, um es gleich vorweg zu nehmen, die BRAINSTORM-Jungs um Ausnahmesänger Andy B. Franck holen wieder zu einem absoluten metallischen Rundumschlag aus. Auch mit "Soul Temptation" bleiben BRAINSTORM ihrer in der Vergangenheit konsequent eingeschlagenen Linie treu und hauen ein Pfund Metal nach dem anderen durch die Boxen. Schon der Opener "Highs Without Lows" prügelt so richtig schwer in die Gehörgänge, diese fetten Riffs, ein überragender Gesang, schöne Melodien, ganz dezent eingesetzte Keyboards, was will das Power Metal-Herz denn noch mehr? Ja, genau, weitere Songs wie etwa den coolen Groover "The Leading" oder das verhaltene und schön melodische "Fading". Andy B. Franck beweist mit jedem einzelnen Song, dass er zur absoluten Elite der deutschen Sänger gehört, da gibt es keinen Zweifel. Auch kompositorisch legen BRAINSTORM noch einmal einige Kohlen nach und schaffen mit "Trinity Of Lust" einen Treffer, der es wahrlich in sich hat, sowohl instrumental als auch textlich, was sich anschließend vor allem im famosen Titelsong gipfelt. Außerdem muss sich ein Powerkracher wie "Dying Outside" bestimmt nicht vor der Konkurrenz aus Amiland verstecken. Ach ja, und wenn man nicht wüsste, dass BRAINSTORNM tatsächlich aus Deutschland sind, anhand der Musik würde man es nicht unbedingt erkennen - und auch das spricht für die Klasse von BRAINSTORM und dem neuen Album "Soul Temptation", wie ich finde.

Darkscene · 9/10 · DarksceneTom
Nach ihrem Überhammer und Meisterstück "Metus Mortis" meldet sich die derzeit US Power metallischste und erfreulicherweise ungermanischste Germanenband mit ihrem fünften Studioeisen Namens "Soul Temptation" zurück!

"Soul Temptation" klingt genau so wie der Vorgänger, bietet zu 100% astreinen Power Metal höchster Schule, hat die selbe fette Produktion und könnte irgendwie die B-Seite von "Metus Mortis" sein. Brainstorm feuern erneut ein geiles Riff nach dem anderen ab, brillieren mit superben Songs und verdeutlichen, dass die einstige Verpflichtung von ex- Ivanhoe Shouter Andy B. Frank, ein meisterlicher Schachzug war. Wie auch bei Symphorce veredelt die Stimme des Hühnen die Songs endgültig und gibt ihnen den letzten notwendigen Schliff. Alle elf Tracks sind absolute Hämmer und wer schmalzvernichtende Powerbrocken wie "Highs Without Lows" und "The Leading", das stadionrocktaugliche "Fading", Ohrnapfsauger wie "The Leading" oder das orientalisch angehauchte "Trinity Of Lust" nicht hocherregt verschlingt hat eh keinen Plan, soll weiter seine Knüppelgrunzband anhören und im Keller bleiben.

"Soul Temptation" ist ohne Zweifel ein super Album, einer der aktuell besten Power Metal Bands des Globus aber leider nicht mehr ganz so überraschend und umwerfend wie der Vorgänger.
Egal - die Scheibe ist mit das Beste das der Markt zu bieten hat, Brainstorm spielen abermals in der Elite Liga mit Vicious Rumors & Konsorten und wenn sie sich nicht mit ihrem übermächtigen Vorgänger messen müssten, dann gäbe es wohl auch die Höchstnote.

Mehr gibt´s nicht zu sagen: Pflichtkauf (vor allem im geilen Digipak +DVD) !!!

Metal.de · 8/10 · Metal_inc
Als vor zwei Jahren "Metus Mortis" allerorts ausgezeichnete Kritiken einheimste, stand für viele spätestens fest, dass die deutsche Power Metal Szene eine neue Speerspitze hat. Jene Mischung aus markanten Riffs und Andy B. Franks charismatischem Gesang schien einfach zu gut, um nicht beachtet zu werden. Mit "Soul Temptation" karrtet man nun nach, um auch den taubsten und ungläubigsten Metaller endgültig zu überzeugen. Die von "Metus Mortis" selbst gesetzte Messlatte schafft man auch mit "Soul Temptation" souverän, wobei die Stücke anfangs etwas den Ohrwurmcharakter vermissen mögen und sich ihre Qualitäten erst nach mehreren Durchläufen offenbaren. Die Stücke sind subtiler geworden und geben ihre ganzen Raffinessen nur langsam preis. Brainstorm leben aber weiterhin von der packenden Gitarrenarbeit, die von treibenden Riffs bis zu filigranen Akustikpassagen variiert, Andys facettenreichen und ausdrucksstarken Gesang sowie der tighten Rhythmusarbeit. Songs wie "Doorway To Survive", "The Leading" oder der beste Judas Priest Song seit Painkiller "Dying Outside" sorgen für genug Tempo. Kernstück hingegen bildet das drei Stücke umfassende "Trinity Of Lust", das die Tradition von "Maharaja Palace" fortführt mit seinen orientalischen Klängen. Fette Drums, drückende Gitarren, Mit-Sing-Refrains, fesselnde Soli und ein ausgezeichneter Sänger. Brainstorm bleiben sich treu und sollten auch mit diesem Album wieder neue Fans gewinnen. PS: Als Bonus gibt es auf der limitierten Sonderedition noch eine Coverversion von Tony Christies "Is this the way to Amarillo" sowie eine DVD mit dem Liveauftritt vom SummerBreeze 2002. "Value for Money" also.

Evil Rocks Hard · Thomas Schmitt
Yeesssssss! Brainstorm sind nach dem unglaublich geilen Album "Metus Mortis" endlich wieder in den Startlöchern mit ihrem neuen Album "Soul Temptation". Was kann man erwarten nach einem so starken Vorgängerstück, sicherlich ist es schwer diese Klasse zu halten oder gar noch zu verbessern…

Nachdem der Kopf schon beim Opener 'Highs Without Lows' einfach nicht still stehen will und der Drang zur Bewegung einfach die Vernunft überwiegt wird schon das erste Stück der CD abgefeiert wie Weihnachten und Ostern auf einem Tag. Sollte die CD das Niveau halten oder gar noch steigern? Beim kompletten Durchlauf dann die Erkenntnis: Die CD ist einfach nur mit zwei Worten zu beschreiben: sehr geil! Ich würde sogar so weit gehen und sagen der Vorgänger ist mit "Soul Temptation" nochmals getoppt. Jeder Song besticht durch eingängige Refrains, bombastische Melodien und einem Sänger, dem man die Freude am Singen einfach anhört. Man nehme als Beispiel den Song 'The Leading', dessen Refrain schon nach dem ersten Durchlauf mitgegröhlt werden muss wie der Knaller vom Vorgängeralbum 'Checkmate In Red' oder das relativ harte 'Dying Outside', dass durch seine Schnelligkeit besticht - Songs die besser nicht beim Autofahren gehört werden, da die Gefahr besteht, die Sicht nach vorne durch seine fliegenden Haare zu verlieren! Einen absoluten Höhepunkt aber stellt die ´Trinität der Lust´ dar, drei Songs unter einem orientalischen Motto vereint, die dem Hörer wiederum alles abverlangen. An erster Stelle steht hier 'Shiva's Tears', welches mit fernen orientalischen Melodien eingeleitet wird um dann so richtig loszupowern. Nicht mit ganz so viel Power ausgestattet sind die beiden anderen Songs der "Trinity Of Lust", 'Fornever' und der Titeltrack 'Soul Temptation', wobei letzterer wiederum mit einem so genialen Refrain ausgestattet ist, dass man fast weinen könnte vor Freude.

Abgerundet wird diese musikalische Leistung von einem starken Coverartwork mit einem vollbusigen Engelsgeist aus der Lampe. All diese Dinge spielen bei "Soul Temptation" zusammen und ergeben eines der stärksten Power Metal Alben, die ich je gehört habe!

Powermetal.de · Rainer Raithel
Ein Königreich für eine schlüssige Begründung, warum BRAINSTORM trotz erstklassiger Veröffentlichungen und exzellenter Bühnendarbietungen auf den endgültigen Durchbruch immer noch warten müssen. Vielleicht erwächst der Band der größte Nachteil ja ausgerechnet aus der bedeutsamsten ihrer zahllosen Qualitäten, nämlich dass es sich bei ihren Scheiben um klassische Grower handelt; Alben also, die man nicht schon nach dem zweiten Hördurchgang mitpfeifen (und nach dem siebten auf Nimmerwiedersehen zu all dem Fast Food ins CD-Regal verfrachten) kann, sondern in die man sich buchstäblich erst hineinarbeiten, -fühlen, -denken muss, die man mit jedem Hören mehr ins Herz schließt, mit denen man sich monatelang beschäftigen kann und die man schließlich behutsam in diejenige Ecke der Tonträgersammlung stellt, welche für die wahren Dauerbrenner, die UnverschleißbarenUnabsteigbarenUnkaputtbaren reserviert ist.
Mag sein, dass solch nicht ganz so zugängliche Kost nicht nach dem Geschmack der breiten Masse ist, dass sich die Power Metaller deswegen noch nicht im oberen Tabellendrittel der Heavy Metal-Bundesliga wiederfinden. Und doch, dies wird sich mit "Soul Tempation" definitiv ändern, denn diese neuerliche, selbst dem bärenstarken "Metus Mortis"-Vorgänger noch überlegene Granate sollte dafür sorgen, dass sich die Schwaben bald auf Augenhöhe mit den nationalen Größen des Geschäfts befinden werden.
Noch variabler ist das elegante Kraftfutter des Quintetts geworden, noch fließender sind die Übergänge zwischen europäischen und amerikanischen Elementen, noch flexibler und ausdrucksstärker singt Goldkehlchen Andy B. Franck den Großteil der Konkurrenz in Grund und Boden. Noch abwechslungsreicher das Songwriting, noch mehr Dampf, Melodie, Spielfreude, noch raffinierter, ja stellenweise progressiver, die Arrangements und noch wuchtiger die Produktion von Achim Köhler (u.A. PRIMAL FEAR). Eine Steigerung hier, ein Plus dort, ein Mehr da: Noch, nöcher, am nöchsten!
Kurzum: Wem anspruchsvoller, eigenständiger und charismatischer Heavy/Power Metal auf hohem handwerklichen Niveau in irgendeiner Weise am Herzen liegt, der vertraue dem Urteil des mächtig enthusiasmierten Rezensenten und kümmere sich zackzack um den Erwerb dieses bis dato heißtesten Anwärters auf den Titel der besten traditionellen Metalscheibe des Jahres. Punkt.

Rock Hard · 8.5/10 · Jenny Rönnebeck
Eine solch gleichbleibend hohe Qualität ist schon fast unheimlich: BRAINSTORM schaffen es tatsächlich jedes Mal aufs Neue, ein absolutes Hammer-Album zu kreieren. Scheinbar mühelos schütteln sich die Schwaben knallharte Power-Metal-Granaten aus dem Ärmel - und das ohne jegliche Schwächen oder gar Anbiederungen an andere Bands dieses Genres. So ist auch "Soul Temptation" ein weiterer Beweis für das gekonnte Zusammenspiel von perfektem Songwriting, erstklassiger musikalischer Umsetzung (die sich besonders in den Killerriffs niederschlägt) und nicht zuletzt der eindrucksvollen Stimme von Andy B. Franck. Das mittlerweile fünfte Album der Band ist ebenso druckvoll produziert wie der starke Vorgänger "Metus Mortis", und Kracher wie der Opener ´Highs Without Lows´, der Banger ´To The Head´ oder der geniale Ohrwurm ´The Leading´ sind neben der orientalisch angehauchten Trilogie ´The Trinity Of Lust´ nur einige der Stücke, die jeder Metalhead kennen sollte.

Um den kaum steigerungsfähigen Kaufanreiz von "Soul Temptation" doch noch zu toppen, enthält die Limited Edition als Bonustrack das Tony-Christie-Cover ´Amarillo´ und einen Konzertmitschnitt des letztjährigen Summer-Breeze-Auftritts in DVD-Form. Klasse!

Vampster · Frank
Was ich eigentlich kaum und auch lange Zeit nicht für möglich gehalten habe ist eingetroffen: BRAINSTORM haben es tatsächlich geschafft und mit "Soul Temptation" ein Album eingespielt, welches den Vorgänger "Metus Mortis" in nichts nachsteht, bzw. streckenweise sogar noch übertrifft.
Etwas enttäuscht war ich, als ich mich vor einigen Wochen das erste Mal mit "Soul Temptation" beschäftigt habe. Mir fehlten etwas die Ohrwurmrefrains ("Hollow Hideaway" werde ich wohl auch noch im Altersheim summen können)und auch die Songs an sich wirkten nicht ganz so schnell wie auf dem Vorgänger. Beschäftigt man sich aber etwas näher und intensiver mit der Scheibe, so fällt schnell auf, dass BRAINSTORM neue Wege gehen, aber sich in ihrem Stil größtenteils doch treu bleiben. Noch kurz, damit dies auch abgehakt ist, ein Wort zu Andy B. Franck`s Gesangsleistung: Wie immer tadellos, einwandfrei, noch abwechslungsreicher als sonst, einfach perfekt. Er ist für mich DER deutsche Metalsänger und variiert auf "Soul Temptation" etwas mehr seine Stimme, was den Songs eine höhere Haltbarkeitsdauer gibt. "Metus Mortis" habe ich bestimmt schon einige Monate nicht mehr gehört. Ich kann mir nicht vorstellen, dass die neue Scheibe auch einmal so lange im CD-Schrank unberührt liegen bleibt.
Gab es überhaupt einen Kritikpunkt an der letzten Scheibe, dann den, dass die Songs sich zu sehr ähneln und im selben Tempo angesiedelt sind. Dies ist jetzt definitiv nicht mehr der Fall und beste Bay-Area Riffmonster wie "Highs Without Lows" oder "To The Head" wechseln sich mit einem zu Beginn etwas zu fröhlichen, aber nach einiger Zeit zu einem Ohrwurm werdenden "The Fading" gekonnt ab. Höhepunkt des Albums ist die Trilogie "Trinity Of Lust" bei denen die Band nochmal ihre gewonnene Vielfalt unter Beweis stellt. Da wird Gas gegeben, dann gibt es episches Material zu hören und beim Titeltrack wird der Groovehammer ausgepackt. Ganz gross. So darf sich eine Band weiterentwickeln, um nicht in der musikalischen Sackgasse zu landen. Die Gitarrenarbeit bei "Dying Outside" erinnert etwas an JUDAS PRIEST in deren Glanzzeiten. Dieser Song ist auch ein absolutes Brett und über jegliche Zweifel erhaben.
Da die CD noch über einen gewohnt erstklassigen und druckvollen Sound verfügt, keinen Ausfall zu verzeichnen hat und im limitierten Digipack noch einen Bonustrack und eine DVD mit dem letztjährigen Summer Breeze-Auftritt beiliegt, sehe ich überhaupt keinen Grund warum ein qualitätsbewusster Metaller die Scheibe nicht kaufen sollte.




Metal Chroniques · Web Hamster
Brainstorm ne mentait pas : accrocheur, varié et puissant, c'est en effet un bon résumé du 5ème opus du groupe d'outre Rhin. Soul temptation est un régal du début à la fin. Un son énorme (Soul Temptation à été produit par Achim Köhler), et un album structuré pour obtenir l'efficacité maximale. Une première partie à la tonalité mid tempo, une partie plus "conceptuelle", aux influences orientales, ou le groupe tutoie un metal plus progressif (dans les ambiances et l'emploi des claviers), et pour achever l'auditeur, un final de 3 chansons survitaminées et très speed (avec un petit clin d'oeil à un groupe de Heavy metal britannique bien connu, et pour les envolées vocales Andy n'a rien à craindre). Les riffs de guitares sont irrésistibles, d'accord, ils sont assez "typiques" dans le heavy, mais avec une telle puissance ils atteignent leur but à coup sûr, d'autant que Brainstorm se distingue de nombre de ses confrères allemands en ajoutant à leur heavy musclé une dose de mélancolie et d'atmosphère un peu sombre.
Côté interprétation c'est impeccable. Impossible de ne pas muscler ses cervicales à l'écoute de Soul Temptation, et cerise sur le gâteau, l'édition limitée contiendra un DVD incluant les 45 minutes du concert donné par Brainstorm au Summer Breeze 2002. Indispensable ? Le groupe à tout fait pour en tout cas !

Underground Society
Brainstrom continue son petit bonhome de chemin en nous présentant toujours de très bons albums taillés par des orfèvres du heavy métal / hard rock mélodique. On ne se lassera pas une seconde à l'écoute de ses superbes riffs toniques et bien puissant, offrant à vos oreilles des solos gradioses, rivalisant avec les maîtres du genre. De bout en bout, tout coule de source et les fans de heavy métal se délecterons de "Doorway To Survive", titre racourci et torturé, "Nunca Nos Rendimos" composition aux multiples facettes qui en éblouira plus d'un... A écouter pour les fans du heavy / speed ...




Truemetal.it · 83/100 · Matteo Lavazza
Quinto album per i tedeschi Brainstorm, band che nel corso degli anni ha saputo mantenere degli standard qualitativi decisamente alti, infatti a mio parere la band ancora non ha inciso un album sottotono.
Questo nuovo "Soul Temptation" viene aperto alla grande da "Highs Without Lows", song in pieno stile Brainstorm, che a volte sembra quasi una versione più cattiva dei Savatage del periodo di "Edge of Thorns", con le sue chitarre cattive e melodiche allo stesso tempo e con la voce di Andy B. Franck che dipinge passaggi da brividi con la sua voce roca e potente. Il cd ha raramente dei passaggi a vuoto, e pezzi come "Doorway to Survive", con le sue ritmiche stoppattissime, ad opera della coppia Thorsten Ihlenfeld-Milan Loncaric, e la solita ottima prestazione di Franck alla voce riesce davvero ha lasciare il segno, la bella "Nunca nos Redimos", che viene aperta da un dolce arpeggio di chitarra ed un ottimo tappeto di tastiere per poi lasciare il posto alla solita mazzata, con il gruppo che riesce sapientemente a miscelare parti ritmiche quasi al limite del Thrash con ottime aperture melodiche, come nel caso dello splendido ritornello dove le tastiere riescono a ritagliarsi il giusto spazio senza però mai divenire protagoniste, la massiccia "Dying Outside" dove ancora una volta i Brainstorm mettono in mostra un riffing quasi Thrash di qualità davvero alta, prima di riuscire come al solito a trovare la giusta melodia sul ritornello, la violenta "To the Head", forse il pezzo più cattivo e tirato dell'album, dove i tedeschi mettono ancora una volta il loro talento nel trovare le melodie più azzeccate anche sulle parti più tirate.
Il vero masterpiece dell'album però è la trilogia "Trinity of Lost" composta da "Shiva's Tears", "Fornever" e la title track, con quest'ultima song che si mette davvero in evidenza, grazie all'ottimo lavoro della coppia ritmica Mailander al basso e Bernert alla batteria, ma è il songwriting a rendere davvero vincente la canzone, una varietà di atmosfere e riffs davvero ben studiata, che riesce nel difficile intento di mantenere l'attenzione dell'ascoltatore costantemente alta.
I suoni del disco sono davvero ottimi, con tutti gli strumenti che riescono a ritagliarsi il giusto spazio ed a dare la giusta potenza ed atmosfera a tutti i brani.
Tecnicamente la band è su altissimi livelli, seppur a livello solista le chitarre avrebbero potuto fare qualcosa di più, la parte ritmica è davvero ben fatta, sempre varia e ben eseguita.
Anche questa volta i Brainstorm non hanno mancato il bersaglio, riuscendo a confezionare un album mai banale, con il loro Power cattivo che non ha nulla a che spartire con i tanti gruppi allegrotti che girano oggi nella scena, quindi se volete sentire qualcosa di cattivo e melodico allo stesso tempo a mio parere questo è l'album che fa per voi.




Metal Dreams · 9/10 · Zulu
Tenía ganas de escuchar el nuevo trabajo del grupo alemán Brainstorm, después de los impresionantes Ambiguity y Metus Mortis.

Este grupo practica un Heavy Metal más cercano en mi opinión al power Metal estadounidense de finales de los 80 debido sobre todo a la potencia de su música nada que ver con el "happy metal" que se practica hoy en día en Europa, y es que es uno de esos pocos grupos que en cuanto lo oyes se reconocen, debido en gran medida a la voz de Andy B. Franck.

Para empezar este nuevo trabajo tiene una producción perfecta, tanto en el apartado vocal como el instrumental, se nota el trabajo de estudio. El Artwork empezando por la portada, muy parecida en estilo al Metus Mortis, que como vosotros podeis juzgar es impresionante, con una estética muy cuidada.

El disco comienza con "Highs without Love", tema muy potente en el que ya dan muestras de lo que te vas a encontrar con unas guitarras muy potentes y la batería con un doble bombo machacón a toda velocidad al estilo de sus anteriores discos, y es que el batería (Dieter Bernert) si ya lo hacía magistralmente en el disco (Ambiguity)...
La segunda canción comienza con un doble bombo arrasador y con Andy B. Franck mostrando su gran potencial al saber modular su voz perfectamente. Con esto no quiero decir que Brainstorm sea un grupo de estos de canciones facilonas que a la segunda escucha te has cansado de ellas sino todo lo contrario unas canciones con un sentido del ritmo muy marcado.
El disco entero sigue una misma línea, con eso no quiero decir que sea repetitivo, sino que sigue una lógica marcada. La tercera canción con unas guitarras muy contundentes y una batería muy marcada da paso a un estribillo marca de la casa muy del estilo de sus anteriores discos pero con la inclusión de sintetizadores. Cuarta canción con un comienzo lento, título y estribillo en castellano "Nunca nos rendimos".

La quinta "Fading" una canción más tranquila para relajarnos de la descarga que ha supuesto el principio de esta gran obra, con una línea de bajo muy marcado, un estribillo con coros y orquestación redonda.

Seguimos por la trilogía Trinity of Lust formada por: "Shiva´s Tears", "Fornever" y "Soul Temptation".
"Shiva´s Tears" empieza con una orquestación oriental( me recuerda a Maharaja Palace) para desembocar en un medio tiempo con ambientación de teclado lo que ayuda a formar la melodía pero sin perder contundencia y con unos coros con mucha fuerza.
"Fornever" empieza con toques árabes y orquestación lo que os puede dar una idea de la enorme producción que atesora este compacto.
"Soul Temptation" tema titulo del disco sigue en la onda de los otros dos anteriores temas que forman la trilogía con reminiscencias orientales, intercalando secuencias lentas con partes mucha más rápidas con guitarras cortantes y con un estribillo marcado y melódico.

Por último que sepais que ha salido una edición especial en digipack con un DVD de regalo con 45 min. de Brainstorm en directo desde el Summer Breeze Festival.
Contiene las canciones "Blind Suffering", "Crush Depth", "Shadowland", "Voices", "Checkmate In Red", "Liar´s Edge", Hollow Hideaway" y "Under Lights", todas ellas en directo, a parte del videoclip "Highs Without Love"; El único problema del DVD es el mínimo volumen del bajo y los coros, pero que aun así no hacen sombra al resto del contenido.

Si estais cansados de lo que ahora llaman Power Metal, con melodías y estribillos facilones este es un disco muy a tener en cuenta.




Metalopolis · 9/10 · Louis
Can't seem to print the polish characters, so here's the link:
http://www.metalopolis.net/art_reviews.asp?id=1069




Imperiumi.net · 8/10 · Mape Ollila
Olen aina suhtautunut saksalaiseen Brainstormiin sellaisella hällä väliä-asenteella, koska sen aiemmat aikaansaannokset (varsinkin uudemmat "Ambiguity" ja "Metus Mortis") ovat olleet juuri sitä kasvotonta peruspoweria, jossa ei paljoa puhuttavaa ole. Nytpä asiat ovat päässeet ilahduttavasti muuttumaan, "Soul Temptation" on nimittäin pirun hyvä levy.

Saksalaisuudestaan huolimatta Brainstorm ei edusta power metallin tuplabassariralli-koulukuntaa, vaan pikemminkin raskasnyrkkistä voimaheavyä. Edellisiin tuotoksiin verrattuna bändi ei ole muuttunut oikeastaan mitenkään, mutta uudella levyllä sen biiseissä on ilmettä ja ideaa. "Soul Temptationilla" on kaikki, mistä perushyvä metalli koostuu: dramaattista laulua, yksinkertaisen toimivia ja ennen kaikkea raskaita riffejä, tarttuvuutta ja ahteria potkivat soundit. Ja tietenkin kliseiset kannet. Tässäkin levyssä esiintyvä mahtihinkkinen enkeli alkaa olla jo aika kulunut aihe powermetallilevyjen kansissa, mutta kun levy on näinkin hyvä, niin menköön nyt tuokin synti vielä kertaalleen.