22.07.2009 · BRAINSTORM SIGN WITH AFM RECORDS!
We did it! With AFM Records we now got the partner we wanted for the next step in our career. We are very happy to be part of the AFM family and expect nothing but a very successful cooperation.
We're already working on the first thing: we've been in the Gate Studios since a few weeks, working on our new album "Roots" (work title) with Miro and Sascha. The album will make your skull smoke in October and end the worldwide recession with a bang! Before and after we already have a lot of shows planned, like the co-tour with Primal Fear we are very excited about. We finally managed to unite the Swabian power and spread our dialect into the world...
Many new news, the first tracklistings for the new album, some specials and details you will learn HERE! And nowhere else!
Brainstorm are storming in 2009... heavier than ever!

See you soon,
Andy

BRAINSTORM live 2009 / 2010

25.07.2009 DE Stötten a.A. WSO Fest
14.08.2009 DE Dinkelsbühl Summerbreeze Festival
22.08.2009 DE Losheim RockArea Festival
23.08.2009 ROM Fetesti Rock City Open Air
12.09.2009 USA Atlanta ProgPower X
15.09.2009 MEX Monterrey ClubShow
16.09.2009 MEX Monterrey Metal Fest IV

(together with PRIMAL FEAR)
25.09.2009 GBR London The Garage
26.09.2009 GBR Dudley Metalfest
27.09.2009 BEL Vosselaar Biebob
23.10.2009 ES Barcelona Salamandra 1
24.10.2009 ES Madrid Heineken
25.10.2009 ES Villaba/Nav. Sala Totem
26.10.2009 FRAU Bordeaux Theatre Barbey
28.10.2009 ITA Milan Music Dome
29.10.2009 CH Pratteln Z7
30.10.2009 DE Geiselwind Event Halle
31.10.2009 DE Hamburg Markthalle
06.11.2009 DK Kopenhagen The Rock
07.11.2009 DE Olsberg-Bh. Schützenhalle
08.11.2009 DE Bochum Matrix
09.11.2009 DE München Backstage
11.11.2009 DE Ludwigsburg Rockfabrik
12.11.2009 NED Kerkrade Rocktemple
13.11.2009 CZ Pilzen Serikovka
14.11.2009 CZ Kurim House of Culture

30.01.2009 NOR Haugesund Stormway



13.02.2009 · BRAINSTORM LIVE & STUDIO UPDATE
Hi Brainiacs,

After some time of silence here is an update of what we are doing right now and where you can meet us live on stage in 2009.

We have intensively been working on new songs and are about to start pre-production for the new album soon. Milan and me wrote tons of riffs and we are in the final stages of songwriting right now. The new songs sound killer and they even still grow every time we rehearse. Watch out for more news here soon.

Besides this, here are some more live dates for your kind attention.

07.03.2009 DE - Oberhausen @ Turbinenhalle, 25 Years In Rage
18.04.2009 DE - Paderborn @ Metal Inferno Festival
19.04.2009 NL - Kerkrade @ The Rock Temple, German Metal Meeting
25.04.2009 NO - Haugesund @ Karmøygeddon Metal Festival
13.06.2009 DE - Duisburg @ Rage against Racism Festival
25.07.2009 DE - Stöttern a.A. @ Open Air Festival
13.-15.08.2009 DE - Dinkelsbühl @ Summer Breeze
21.-23.08.2009 DE - Stausee Losheim / Saarland @ Rock Area Festival
11.-12.09.2009 USA - Atlanta @ ProgPower Festival
25.-27.09.2009 UK - Dudley, Birmingham @ Metalfest, JBs

Rock hard, ride free

Todde



05.11.2008 · HEY... WELCOME BACK!
So there you are! Right in front of your laptop, within a silent minute you returned to our page! That's very nice! After a long and exciting night in front o'my TV, I now know, that the Americans have learned from their mistakes in the past! So let's hope for a better future for one of my favourite countries in the world!

What else? What's important today? Ha, I guess some of you already know my secrets... YES, it's Nov. 5th.... the day, I see the new James Bond movie! YEEEEEHHHHAAAAA!!!! And believe it or not..... I expect nothing but the best Bond ever! But okay, we'll see... I'll let you know tomorrow....

Oh, not to forget... we have the first dates for BRAINSTORM in 2009.

19.04.2009 NED Kerkrade - TheRockTemple GMM
25.04.2009 NOR Haugesund - Karmageddon Fest
13./15.08.2009 GER Dinkelsbühl - SummerBreeze Festival
28.08.2009 GER Losheim - Rock Area Festival
USA Atlanta - ProgpowerX

More to be announced soooooooon
So have a great day!
All the very best and hope to see ya soon!
Cheers

Andy ( Bond... James Bond! )



22.08.2008 · NEW SHIT IN THE MAKING!
Due to a difficult situation in Torsten's family, we decided to stop playing all shows, tours or festivals for the rest of 2008. Instead, we started writing new songs for our next album, to be released in the fall of 2009! Of course, we will play tons of festivals and the second leg of the "Downburst All Over-Tour" in the spring and summer of 2009 before the new album will be released. But right now we're writing new songs and rescheduling our tourdates! So... I hope you miss us, as much as we will miss you... but soon we'll be back with probably the most aggressive songs ever in Brainstorm history, as we have a lot to unleash! See ya soon and feel free to get in touch with us!

Have a great day,
all the very best
Andy & Brainstorm



18.07.2008 · INCREDIBLE RESPONSE AND DISCOUNT!
We are extremely excited by the incredible response to our festival appearances over the last weeks. Still there are some more to come, but we thought it's time to say "thank you" as this was far beyond what we expected. But besides to thank you - the greatest fans in the world - we also want to thank all the people who made this possible: booking agencies, organizers, our roadies and helping hands everywhere!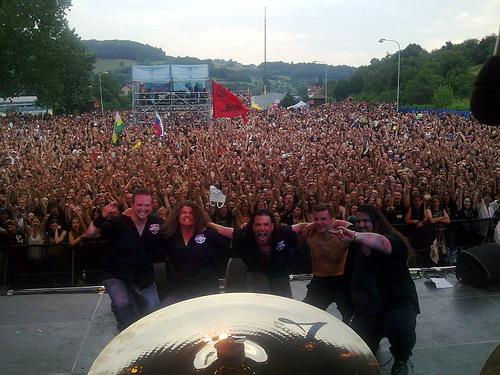 Within the next weeks, we'll announce some amazing news regarding another tour, even more festivals appearances and special shows in countries we've never been before! For all the disappointed fans at the MetalCamp festival regarding the "no merchandise available anymore"... here's a special offer for you:
Send us an e-mail incl. a picture of your Metal Camp ticket, and whatever you want, you'll get 15% discount!

So... we'll be heading towards the Rock Harz festival. Stay tuned and see you soon... somewhere out there!

best
Andy B. Franck

PS.: for the latest pictures and updates you can also check : www.myspace.com/officialbrainstorm



28.03.2008 · BRAINSTORM ANNOUNCE FIRST SUMMER FESTIVAL APPEARANCES
Hi Brainiacs,

the Braintrain rolled through Europe on full steam and we are back home now preparing for the summer festivals and more shows in the fall (see pressrelease below picture collage). Let me say that this tour really was a blast - and so typical for Brainstorm with all the hassle in the run-up for the tour such as the re-booking of some dates due to reasons beyond our control... the whole band starting the tour with a flu, lost cymbals, some serious food poisoning, all the usual Spinal Tap tour adventures and not to forget myself, as I had to sit out some dates of the tour due to very important and serious family issues that beared no delay. Having said that, I would like to thank our good friend and guitar-wizard Tom Naumann for helping out here on guitars and doing an amazing job in filling in for me on the dates that I unfortunately had to miss. You delivered the goods, brother! Thanks a lot.

Also, Toni did an amazing job on bass as well, that guy really knows how to groove, so thanks for the warm welcome you Brainiacs gave both killer-bumble-Bs, Toni & Tom. Please find some first pictures here for your viewing pleasure and watch out for more pics and some personal words and views reflecting the tour from each of us soon. To all you Brainiacs out there, thanks for a great tour, you rule! See you on the summer festivals!!!

Rock hard, ride free and God bless you all!

Todde & Brainstorm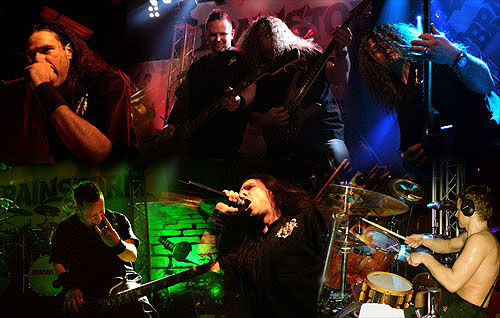 METAL BLADE PRESSRELEASE:
Metal Blade's finest power metallers, Germany's Brainstorm returned from the first leg of their European "Downburst" tour and proved once again that they are one of the best live bands around the globe. "The tour was a blast and we can't wait to hit the summer festivals this year as soon as possible!"," quotes mainman Todde. "Our fans and the band built such a strong unity every night, singing along and banging heads as if there was no tomorrow. Unbelievable. amazing, impressing, wonderful! This made us speechless not only once during the tour."

Here's a first rundown on festivals Brainstorm will play during this summer:

19. - 21.06.2008 D - Kleinwenkheim @ Queens Of Metal 2008
27. - 28.06.2008 D - Härtsfeldsee @ Rock am Härtsfeldsee Festival
10. - 13.07.2008 CZ - Vizovice @ Masters Of Rock Festival
17. - 19.07.2008 D - Osterode @ Rock Harz Open Air
03. - 09.07.2008 SLO - Tolmin @ Metal Camp

The first Brainstorm club show for fall 2008 is confirmed as well:

29.11.2008 D - Andernach @ JUZ Live Club



07.02.2008 · BRAINSTORM FIRST WEEK CHART POSITIONS REVEALED
Hi Brainiacs,

the new Brainstorm album "Downburst" entered the German longplay charts at an amazing #53. This marks the highest chart entry in Germany for Brainstorm so far. Also, "Downburst" entered the charts in Hungary and, for the first time ever, also in Switzerland.

Chart positions "Downburst":

Hungary: #15

Germany: #53

Switzerland: #96

"We are overwhelmed, flattered and thankful - these are great news and it makes us very proud to see that it was worth all the work and all the sleepless nights. A big "thank you" goes out to our fans, without you it wouldn't have been possible - you rule!

This makes us looking forward even more to our upcoming tour which will start March 4th - see tourdates for more details - we are preparing some very cool stuff so make sure you don't miss the 'Storm, when "Downburst" comes to your town. Tickets are on sale now!

We are rehearsing our asses off since weeks and it feels great, nearly unbelievable how the new songs fit to the old tunes and how everything fits together musically and personally. You will see the strongest Brainstorm line-up that entered a stage so far - ladies and gentlemen, the braintrain is starting the engines!!!

Rock hard, ride free and God bless you all!

Todde & Brainstorm



23.01.2008 · THE FINAL COUNTDOWN!!!
Ladies & Gentlemen ... it's time!!!! It's time so hear what everybody has been talking about since weeks now: our new BRAINSTORM Album "Downburst"!
Go and get your copy... and be sure, it's worth it, being the first, as the limited edition is REALLY strictly limited and is really amazing!
Probably this is something you haven't seen before! See it, get it and enjoy it! We think, the wait was worth it, and "Downburst" is the right answer to all your questions! Thank you so much for your support... you rule, and we'll see each other on tour!

Let the "Downburst" overcome you N O W !!!

best,
Andy & BRAINSTORM



16.01.2008 · DOWNBURST RELEASE THIS MONTH
Hi Brainiacs,

thrilling times ahead, we are short before the release of the new Brainstorm album "Downburst". To give you an overview about the release dates worldwide, here you go:

North America 22nd of January 2008
Japan 23rd of January 2008
Europe 25th & 28th of January 2008

"Downburst" is already getting amazing reviews everywhere (9 out of 10 points in the German Rock Hard - Soundcheck # 3, …), album of the month in several upcoming magazines and so on. Thanks a lot for that!

We will also have - for the first time ever - a strictly limited picture LP (vinyl) available, how cool is that? So watch out for your favourite edition - your choice now.

We are also very looking forward to the upcoming European tour which will start March 4th. Check the dates again for your viewing pleasure, we would love to see as many of you again on the road.

ROCK HARD & Metal.de & Metalnews.de present

04.03.08 Tue DK Copenhagen @ The Rock
05.03.08 Wed DE Hamburg @ Markthalle
06.03.08 Thu DE Osnabrück @ Bastard Club
07.03.08 Fri NL Weert @ De Bosuil
08.03.08 Sat DE Memmingen @ Kaminwerk
09.03.08 Sun DE Saarbrücken @ Garage
11.03.08 Tue CH Pratteln @ Z7
12.03.08 Wed DE Ludwigsburg @ Rockfabrik
14.03.08 Fri FR Mulhouse @ Noumatrouff
15.03.08 Sat BE Vosselaar @ Biebob
16.03.08 Sun DE Langen @ Stadthalle
18.03.08 Tue DE Bochum @ Zeche
19.03.08 Wed DE Nürnberg @ Hirsch
20.03.08 Thu AT Wörgl @ Komma
21.03.08 Fri AT Wien @ Szene
22.03.08 Sat HU Budapest @ Avalon Club

Ok, that's all for now, more news next week when we will have some more interesting news available.

Rock Hard, ride free and God bless you all!

Todde



04.12.2007 · BRAINSTORM NAME NEW BASSPLAYER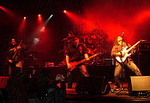 please welcome to the Brainstorm family our new bassplayer Antonio Ieva. Attached you'll find some pictures of this groove monster at his live premiere for Brainstorm. He impressed us not only with his playing skills at the auditions, which led to his invitation to play the show in Hungary with us (and where he impressed us even more), the chemistry was amazing from the first moment we met. After some very intense rehearsals over the last weeks and months we feel that Toni is the right man for the job and we will baptize and seal this new alliance on our upcoming tour. Give him a warm welcome and pay us a visit on our upcoming tour to assure yourselves - this guy rocks!
Stay tuned for more news on the new album.

Rock hard, ride free and God bless you all!

Todde & Brainstorm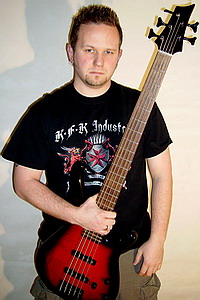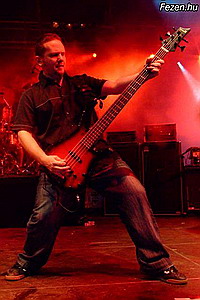 26.11.2007 · BRAINSTORM TO TOUR WITH PAGAN'S MIND AND POWERWOLF!
BRAINSTORM
Special guests: Pagan's Mind / Powerwolf

ROCK HARD & Metal.de & Metalnews.de present

04.03.08 Copenhagen (DK) · The Rock
05.03.08 Hamburg (D) · Markthalle
07.03.08 Weert (NL) · De Bosuil
08.03.08 Memmingen (D) · Kaminwerk
09.03.08 Saarbrücken (D) · Garage
11.03.08 Pratteln (CH) · Z7
12.03.08 Ludwigsburg (D) · Rockfabrik
14.03.08 Paris (FR) · venue t.b.a.
15.03.08 Vosselaar (B) · Biebob
16.03.08 Langen (D) · Stadthalle
18.03.08 Bochum (D) · Zeche
19.03.08 Nürnberg (D) · Hirsch
21.03.08 Vienna (A) · Szene
22.03.08 Budapest (H) · A Zene Haza




20.11.2007 · BRAINSTORM TO RELEASE "DOWNBURST"!
Hi Brainiacs,

time to reveal the coverartwork of our new CD.
"Downburst" will be released 25th of January in Germany, Austria, Switzerland and Italy, on the 28th of January in the rest of Europe. The North and South America as well as Japan and South-East Asia release dates will be added soon, so be patient some more days.
See the whole news below and stay tuned, great news on the tour and our new man on the bass are already in the pipeline.

All systems GO!!!

Todde & Brainstorm


METAL BLADE PRESS RELEASE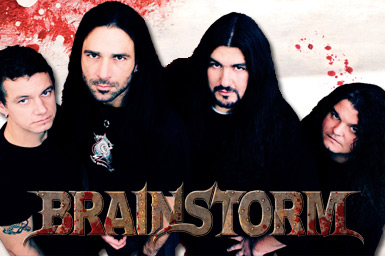 BRAINSTORM to release "Downburst"!
Highly successful German metallers BRAINSTORM are back with a bang! After celebrating "Ten Years Of BRAINSTORM" with the re-releases of their first two efforts ("Hungry" & "Unholy") and the release of their first ever 2-DVD set "Honey From The B's", BRAINSTORM are launching another powerful rocket: "Downburst" is ready to strike and BRAINSTORM are back stronger than ever before, with songs that range from fast, hard and double-kick-driven bastards to epic soundscapes to melodic metal hymns!
Being perfectly brought into shape by producing team Sascha Paeth and Miro, "Downburst" is ready to strike every nerve of the listener with its variety and pounding heaviness!
"Downburst" will be released as a regular jewelcase as well as in a limited edition
jakebox
(100% plastic-free) including 2 bonus tracks!
Tracklist: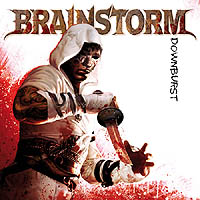 01. Falling Spiral Down
02. Fire Walk With Me
03. Stained With Sin
04. Redemption In Your Eyes
05. End In Sorrow
06. How Do You Feel
07. Protect Me From Myself
08. Surrounding Walls
09. Frozen
10. All Alone
-----------------------
Bonustracks Limited Version Europa
11. Crawling In Chains (Bonus)
12. Hold Tight (exclusive Europe-Bonustrack)
The album will be unleashed on January 25th (G/A/CH/I) | January 28th (Europe) through Metal Blade Records.
click
here
for high resolution band pictures!
09.11.2007 · BRAINSTORM TO RESCHEDULE TOUR
Dear friends and fans,

as Evergrey will not have their new album released in time, they can not take part in the planned tour. Due to this fact, we need to reschedule the dates for the tour that will now happen without Evergrey. We are already discussing some very interesting special guests but as we are sure you understand, we need some days to come up with new dates and details.

Todde, Andy, Mille and Dieter

» Evergrey statement



02.11.2007 · ANDY TALKS ABOUT THE ALBUM
Hi Brainiacs,

as promised, here's another update on the new album.

Talking about the new Brainstorm album "Downburst", singer Andy B. Franck's extremely proud on what the band has created: "Together with our producers Sascha Paeth and Miro we created the most intense and diverse album in our history. "Downburst" shows a very different side of us and on the other hand listening to the album is like meeting with an old friend. All the songs have so much power and such a deep atmosphere I really never expected it could get that far. The songs are bigger and better than anything we have done before and we stretched our musical borders even more than we ever thought. "Downburst" is by far our heaviest but most beautiful album as well as it is the album where we discovered ourselves in a new way!"

Stay tuned for more news next week on the new bassist, the final tracklisting, and much more.

That's all for now - have fun and a nice weekend!!!

Todde & Brainstorm



31.10.2007 · BRAINSTORM SINGLE TOPS HUNGARIAN CHARTS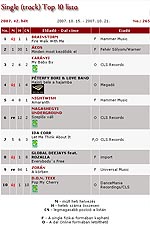 Hi Brainiacs,

The latest Brainstorm single "Fire Walk With Me" topped the Hungarian Single Charts and landed on an unbelievable, amazing, outstanding # 1 in its 1st week of release. We are speachless and want to say thank you to an amazing country and to our amazing fans out there! Köszönöm! Magyarország - Szeretlek! Thank you! Hungary - We love you!

Stay tuned for more news on Friday on the new album cover, final tracklisting and more interesting news for 2008.

Rock hard, ride free and God Bless you all!!!

Brainstorm



05.10.2007 · BRAINSTORM REVEAL ALBUM TITLE, SONGTITLES & MORE SHOWS ANNOUNCED
Hi Brainiacs,

we are proud to announce the title of our upcoming album

- "DOWNBURST" -

final coverart will be revealed soon, all I say yet is that it looks very impressing by now. Further, here are the tracks that will most likely appear on the album, not in final order of appearance yet.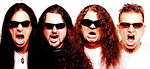 Falling Spiral Down
Fire Walk With Me
Stained With Sin
Frozen
End In Sorrow
Redemption In Your Eyes
How Do You Feel
All Alone
Surrounding Walls
Crawling In Chains
Protect Me From Myself

We have spared neither trouble nor expense to deliver you the best sounding, state of the art Brainstorm album to date, can't wait to let you hear because this one will leave you with your jaw dropped, I'm sure! We are almost done with the mix and all I can say is that everything sounds f*#%ing amazing.

Also, we have added some more live shows to our touring schedule. Brainstorm will play the ProgPower UK Festival in Bristol, UK on Saturday, March 29th 2008 and the Metal Camp Festival July 5th 2008 in Tolmin, Slovenia. We really look forward to returning to the UK and Slovenia. See the tourdates for the complete schedule.

Stay tuned for more news soon!

!!! Rock hard, ride free and God bless you all !!!

Todde & Brainstorm



20.09.2007 · READY TO BURN…
German metallers BRAINSTORM have finalized the tracklisting and cover artwork for their brand new single "Fire Walk With Me" due on October 19th (G/A/S/I) and October 22nd (rest of the world) via Metal Blade Records.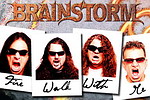 The tracklisting is as follows:

Fire Walk With Me (Single-Version)
Breathe
Worlds Are Comin' Through (live)
Painside (live)
Fire Walk With Me (Firestarter-Mix)

Asked for why this song is so special for the band, singer Andy B. Franck states: "This is Brainstorm…better then ever! Play it loud and find out yourself! This hits you right in your face!"

Followed by the release of the brand new (yet untitled) album on January 25th (G/A/S/I) and 28th (rest of the world), the German Metal-storm will hit the road again.
Already confirmed dates are as follows: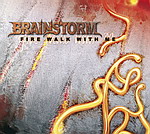 ROCK HARD & Metal.de present
BRAINSTORM / EVERGREY
Co-Headliner Tour 2008
& special guest

29.02.08 Gothenburg (S) · Trädgårn
01.03.08 Mariestad (S) · Klubb Kaliber (venue change)
02.03.08 Stockholm (S) · Klubben
04.03.08 Copenhagen (DK) · The Rock
05.03.08 Hamburg (D) · Markthalle
06.03.08 Amsterdam (NL) · Melkweg
07.03.08 Hengelo (NL) · Metropool
08.03.08 Memmingen (D) · Kaminwerk
09.03.08 Saarbrücken (D) · Garage
11.03.08 Pratteln (CH) · Z7
12.03.08 Mulhouse (FR) · Noumatrouff
13.03.08 Lyon (FR) · CCO
14.03.08 Paris (FR) · Elysee Montmartre
15.03.08 Antwerp (B) · Hof Ter Lo
16.03.08 Langen (D) · Stadthalle
17.03.08 Eindhoven (NL) · Effenaar
18.03.08 Bochum (D) · Zeche
19.03.08 Nürnberg (D) · Hirsch
21.03.08 Vienna (A) · Szene
22.03.08 Budapest (H) · venue tba
23.03.08 Bratislava (SK) · Randal Club

Booking: www.dragon-productions.com



» newsarchives