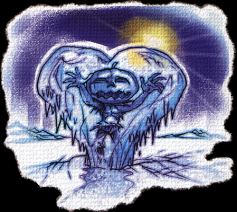 A recognition to everyone who contributed to the making of this page in any way, specially:


Mariana K. Attab, for all her support and amazing friendship and comprehension. It's great to have someone like you, sis! Irmăzinha! :*
Juliana Oliveira (the third sister, eheheh), also for her friendship and for having an incredible ability to crack me up every time we talk, thanks so much! :)
My mother, for being there for me whenever I need her; I love you very much, mom, thanks for everything.
Vanilla Beans, for the live pix of Helloween in U.K. '94. (© 1994 Copyright by Vanilla Beans.)
Marcus at http://www.truemetal.org, for providing the free domain and web hosting service; thanks a lot, man!
The people at The Official Iron Maiden Bulletin Board, for their valuable opinions and interesting discussion (well, not really! Heheh) topics. Hope to see you all at New York City this year!