David T.Chastain on the MANILLA ROAD homepage?? Sure!

David is a well-known guitar-player from the USA who belongs to the history of early US-Metal with his bands CHASTAIN and CJSS. In addition to these two bands he put out a lot of soloalbums and other projects in the 90ies like ZANISTER and in 2001 SOUTHERN GENTLEMEN.

David is also a producer and owns his own record company Leviathan Records

In 1988 he produced the MANILLA ROAD album "Out Of The Abyss" which also was on Leviathan (in the US, Black Dragon in Europe).

What does he have to say about the work with MANILLA ROAD and Mark Shelton as songwriter? You can read it here!
You are a famous guitar-player and you did a lot of good records with bands and projects like Chastain, CJSS, David T.Chastain, Zanister and lately Southern Gentlemen. When did you start producing other bandsī records and when did you start with Leviathan Records?
DTC: Leviathan Records started in late 1985 and our first 2 releases were CJSS Cds. The first Cds we put out that I was not personally involved with was the CANDLEMASS 'Epicus, Doomicus, Metallicus' that we licensed from Black Dragon Records and the MANILLA ROAD 'Out of the Abyss.'



How and when did you get in contact with Manilla Road?
DTC: Black Dragon Records had sent me some of their earlier records and I was impressed with Mark's songwriting. I am not sure how we were formally introduced to one another. Leviathan Records released Out of the Abyss in late 1988. They played a show with CHASTAIN in Cincinnati in 1989 and that was when we met in person.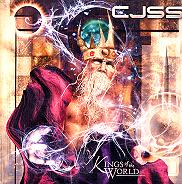 Can you tell us a little bit about the work with the band doing OUT OF THE ABYSS?
DTC: I really only helped them line up the studio that they mixed the Cd. They had pretty much done everything else on their own. I probably helped with the song order.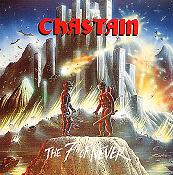 Did you wonder that their material was more "thrash-based" when you first heared the songs?
DTC: Not really. I like everything on the Cd and I still feel it is a great piece of music. I liked the dynamics of the Cd.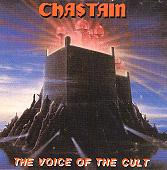 Mark Shelton also did some song-writing on LEATHER (ex-singer of CHASTAIN) and ZANISTER. How came this?
DTC: As I said earlier I am a fan of Mark's writing and I wanted to get some different songwriters on the Leather Cd. In regards to the Zanister track, Mark and I wrote "The Edge of Sanity" back in the early 90s and I always wanted to record it. We actually wrote and recorded 3 songs back in those days. We actually have a version of the song that is much thrashier than the Zanister version. I really love that song.




Wouldnīt you agree that an album called CHASTAIN-SHELTON-PROJECT would be a killer? Have you ever think about such an idea?
DTC: Actually Mark and I plan on doing something in the future once we find the time. We discussed the logistics back last year and we hope to do something at some point.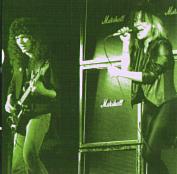 What are your next releases and plans for the future?
DTC: The new Zanister has just hit the streets and is called "Fear No Man." Within a few months I will have a new instrumental out called "Rock Solid Guitar." Kate and I are also working on the new Chastain Cd. Also I started a new company called Diginet Music. It is an internet music company and can be found at http://www.diginetmusic.com
At the site I am releasing tons of material that I have had laying around. I think I have released about one new Cd a month on the site. Plus we are re-issuing some out of print Cds. Check it out!


Thatīs it! Thanks for the interview!! I wish you all the best with your upcoming projects!