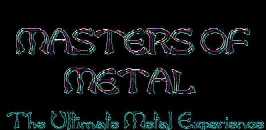 THIS WEBSITE WAS CREATED 1/19/2000

It is currently undergoing major construction. Currently there is over 100 bands featured.


The purpose of this site is to promote HEAVY METAL MUSIC. This website will feature metal bands that I like, be it progressive metal, melodic power metal, or heavy metal. But regardless all metal music should be supported. We must form a united front and show the world that HEAVY METAL WILL NEVER DIE.
So please continue to support this site and all metal websites. Show your support by signing our guestbooks or sending e-mail. KEEP METAL ALIVE. METAL FOREVER.

NEWS AND STUFF

Website News
Phase I and Phase II are now completed . New bands will be added on a regular basis.
Newly Updated pages

---
Newly completed pages
Doro 90% completed


---
New pages to be added soon
Keep checking back every few days.
Temporarily discontinued

---
Also look for the MOM For Sale page coming soon, and also look for the Dynasty Music Page Coming Soon.
New Releases
Temporarily Discontinued

US
---
Europe and Japan

---

Masters of Metal Top 10 For (the Top 10 is temporarily discontinued)
1)
2)
3)
4)
5)
6)
7)
8)
9)
10)



Disclaimer: Masters Of Metal is a fansite and is not affiliated with any of the bands contained within. Nor is it affiliated with any of the Record Label sites, and the listing of those various Label sites does not constitute endorsement thereof.


Contact Dynasty Music via e-mail atmusicdynasty@hotmail.com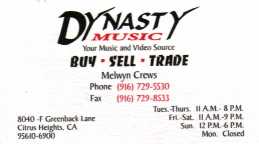 Dynasty Music is the Official Music Source for Masters Of Metal




Email: Masters Of Metal