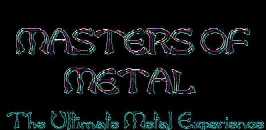 band members: Das letzte Einhorn-(all vocals, harp and 'Zyster'), Thomas der Münzer (guitar), Die Lutter (bass guitar, 'Drumscheid'), Rainer Morgenstern (drums, percussion, kettledrum), Dr. Pyrmonte (bagpipes, shawm, flute, harm), Flex, der Biegsame (bagpipes, D-pipes, shawm, flute), Yellow Pfeiffer (bagpipes, C-pipes, shawm, flute, 'Nykelharpa')

BIO
A medieval spectacle, a term frequently and far too quickly applied by the press when they see butcher apprentices dressed in sackcloth putting the grill on in the middle of a "historical funfair", offering the usual trash and rune-shaped metal pendants. Anyone who has had the "pleasure" of participating in such "fun" will no longer put much trust in the meaning of this expression.
A real spectacle, however, in the look of the Middle Ages, a sight to see, a true attraction is what IN EXTREMO offer. Each and every one of their concerts under-lines the term`s original meaning. Pure entertainment with the fascination from centuries gone by - fun and boisterousness on and in front of the stage.
The seven musicians are ablaze - in every sense of the word - during their concerts, fireworks of entertainment. An incredible mixture of storytelling, medieval tones and rock music from the 90`s, ancient songs and contemporary sounds. Menacing and enraged, they stand there in their costumes, facing the audience, dancing and wildly carousing, presenting their songs, and suddenly you can imagine how our ancestors must have celebrated. Bagpipers dance madly back and forth across the stage in front of the headbanging guitarists, out of the fog comes a silhouette of the gallows and you start worrying that your imagination will run away with you completely.
IN EXTREMO know how to make opposites and extremes collide head on. They blend two fundamentally different epochs and styles, select the most fascinating moments from each and mysteriously manage to portray the magic of the Middle Ages, the liveliness and enthusiasm, in a contemporary way.
"Hear ye of the seven Vagabonds who found their fortune in hell. Draped in rags and bells that bark as loud as dogs. Their laugher is the tempest and thunderstorm, carousing and boozing here comes the deadly reaper, idolised and spat at, they are renowned in all the land, known to all as IN EXTREMO"

DISCOGRAPHY
IN EXTREMO DEMO 1997

Track list: 1. Ecce Rex; Bandary 2. Pavane 3. ... 4. Tourdion 5. Neva Ceng i Harbe 6. Für Bo 7. Quant je sui mis au Retour 8. Neunerle 9. Lulbap/Como Poden 10. Villeman og Magnhild

Notes: All acoustic

HAMELN 1998

Track list: 1. Reth 2. Quint 3. Stella Splendens 4. Vor vollen Schüsseln
5. Traubentritt 6. Two Søstra/Harpa 7. Reth 8. Estampre 9. Dödet 10. franz.-traditionell 11. Reth/Tierliebe 12. Wie kann ich deas Herz...13. Hameln 14. Merseburger Zaubersprüche 15. Lyte-traditionell 16. Bonus für Insider

WECKT DIE TOTEN 1998

Track list: 1. Ai vis Lo Lop 2. Stella 3. Hiemali Tempore 4. Rotes Haar 5. Villeman og Magnhild 6. Como Poden 7. Palästinalied 8. Vor vollen Schüsseln 9. Maria Virgin 10. Totus Floreo 11. Der Galgen 12. Two søstra

Notes: Album name translates as Wake The Dead

VEREHRT UND ANGESPIEN 1999

Track list: 1. Merseburger Zaubersprüche 2. Ich kenne alles 3. Herr Mannelig 4. Pavane 5. Spielmannsfluch 6. Weiberfell 7. Miss Gordon Of Gight 8. Werd ich am Galgen hochgezogen 9. This Corrosion 10. Santa Maria 11. Vänner och Frände 12. In Extremo

Notes: Album name translates as Worshipped and spat at.

THE STORY BEHIND THE ALBUMS
In Extremo Verehrt und angespien
Middle Ages Rock
The at first kind of obscure mixture of coat of chain mail and mobiles, harps and Marshall-amps disappeared from the castle yards a long time ago and turned into the highlight of various metal-festivals. The special thing about this is, that IN EXTREMO fill out this genre more or less alone. It's only one year ago since the wild horde came out of the void and – the comparison is pretty obvious – started a crusade throughout the music world which they conquered without considerable resistance. Surely the ministrels are fascinating as much as they do polarize and provoke. War-like and dark, they make no compromises, they live and play extremely on the edge. They always kept the zeitgeist a sword-length away, just to become trendsetters themselves . Who would have expected this triumphant progress of leather loincloth in times of sports- and leisure clothing? Even more amazing also for the musicians themselves that they became successful with ease, not only on fairgrounds and market-places, but also on international rock stages.
Weckt die Toten
With their debut, the caravan travelled from show to show, the clubs got more crowded and soon bigger as well, the fan community became overwhelmingly big. And all that without smart marketing concepts or promotion campaigns. But that's not the only thing that makes IN EXTREMO so likeable. Terms like unity and friendship seem to be much more worthwhile to the Berlin Seven than sales statements, and a glass of mead more precious than chart entries. They do their thing from the bottom of their hearts, authentic and absolutely not artificial. They are rock-fans whose interest in historical lyrics and ancient music is as big as their love of unusual instruments, which they partly built themselves. Their shows turn into furious events that crosses borders between a rock-show and middle-age market.
The seven musicians have learnt their professions in different musical niches and, like alchemists, mix preferences and abilities, crush them and mould them to something new. Musicalwise and opticalwise, they create something unique out of at first incompatible ingredients. And, as it seems, this is just the beginning! What has happened in the last 12 months is more than astonishing. They entered the readers' charts of ROCK HARD magazine as well as the alternative charts, they have record sales that are unexpectedly high, had releases in Europe and in the US. They even had a single-outtake entering the DAC charts as the highest new-entry at number nine. As newcomers they played festivals like With Full Force, Wacken, Dynamo or Highfield, with the album making you expect even more.
"Verehrt und Angespien" ("Worshipped And Spat At") "Listen to the tale of the seven goliards – that found their luck in hell decorated with rags and bells – that bark as loud as dogs do Their laugh is like a thunderstorm - They celebrate and tipple until the arrival of the deadly reaper Worshipped and spat at all over the country – IN EXTREMO they are called" With a smile and first and foremost sure about their musical style, IN EXTREMO judge their actual situation and introduce the audience to their album. It doesn't happen often anymore that they are spat at just because they don't compromise. The new album is harder as well as a more filigreed work, it's rockin' more than ever before. At the same time it's full of details and nuances. The songs seem to be heavier, although there are more exotic sounds and historical instruments involved than on the previous album. Harps, bagpipes, bells, shawms and more unknown instruments like the so-called "Nyckelharpa" (a kind of violin with 16(!) strings that sound s like a whole orchestra of violins) create a unique atmosphere. This was surely a nice coincidence of the unexpected success: For the first time IN EXTREMO could stay in the studio a little bit longer and make some experiments without taking the power away from the songs.
It's really fascinating that despite all these ancient languages everything sounds fresh and up-to-date. This time you can listen to German, old Swedish, Latin, old Spanish and old Provencal. Neither the clothes and instruments nor the historical traditional lyrics appear old-fashioned, even though the lyrics of i.e. "Merseburger Zaubersprüche" are the oldest hand down ones of the german speaking area, being written down for the first time in the 8th century.
More than ever, contraries and extremes collide on "Verehrt und Angespien", reaching it's peak with the cover version of Sister Of Mercy's "This Corrosion". Mr. Eldritch can relax, lean back and listen due to the fact that IN EXTREMO's version has even raised the fascination of this song and that it fits perfectly into the rest of the programme. It's not only darker, heavier and more threatening than the original, but surprisingly enough it's also more up-to-date.
They got rid of their exotic bonus a long time ago and not only found a musical niche but also filled it out impressively. With songs like "Ich kenne Alles" or "Am bleichen Teich" the followers of the congenial ministrels will surely become even more.

The albums seen here can be obtained from Dynasty Music

Dynasty Music is the Official Music Source for Masters Of Metal