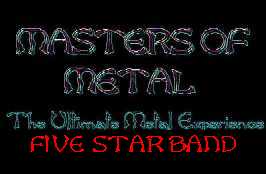 band members

BIO
From The Inner Resonance Website…

Inner Resonance is a progressive rock group with an impressive melodic foundation, whose music is sure to have broad appeal. The project was conceived by Jeffrey Ryan Smoots in 1994, the intention being to create music accessible to the listener while remaining challenging to the musician. In the autumn of 1997, Jeff was joined by vocalist Peter Orullian. Together they outlined an ambitious sound and recording direction, utilizing digital media in Jeff's home studio. The scope of the project has broadened while taking a sharper focus, resulting in a lush, musical blend of ability and melody which generates powerful imagery and seems to find levels of appreciation in many circles.
Jeffrey Ryan Smoots plays guitar, keyboards, bass and drums, as well as singing backing vocals. He is a guitar instructor, and studio owner. He has been featured in Guitar for the Practicing Musician magazine. Jeffrey's strengths include melodic phrasing, technical versatility, a considerate approach to song-writing, and a powerful grasp of sound engineering.
Peter Orullian is the lead vocalist for Inner Resonance and plays keys as well. Previously, he has studied with Seth Riggs, and in 1992 won the Private Eye Best Male Vocalist Award. For the past four years he has been a student of David Kyle, vocal trainer for such notable vocalists as Ann Wilson, Lane Staley, and Geoff Tate. Under David Kyle's tutelage, Peter's ability and understanding of voice has flourished. Peter's musical strengths include his bright and dynamic vocal range, song arrangement/composition, vivid lyrical ability, and a strong sense of melody.
Brian Mathiason is the newest member of Inner Resonance and plays bass. Brian began playing bass while studying musical composition and theory, and he incorporates an even balance of rhythmic and melodic influence in his bass work. Drawing on a wide variety of musical influence--including such dynamic players as John Myung, Geddy Lee and Ross Valory--Brian plays the six-string bass with masterful technique and great expression.
Inner Resonance has achieved an engaging balance of compelling music and musiciaship and will soon be ready to begin live performance to support its debut album, Solar Voices. An aggressive marketing plan has been created utilizing traditional avenues, as well as the Internet, to promote Inner Resonance as widely as possible. All of the band's considerable experience will be brought to bear as they pursue label representation.
The band currently resides in Washington State.
Masters Of Metal review: Inner Resonance has a bright future. They have all the right ingredients to become a top notch progressive metal band. Their songs are written with depth and feeling but also with catchy lyrics and melodies, the music has just the right metallic edge, highlighted by guitarist Jeffrey Ryan Smoots' soaring guitar playing with stunning solos and driving rhythms.
Singer Peter Orullian has an exceptional voice with a considerable range. His voice adds the depth and feeling to the lyrics of the songs and compliments the music of Smoots very well.
I can't comment on bass player Brian Mathiason for he didn't perform on the album.
After hearing the songs Icarus and Broken Stones I definitely want to get Solar Voices (which I plan to do shortly). If these two songs are indicative of the rest of the album it will be killer. Inner Resonance is definitely a worthy addition to the US progressive metal realm along with bands like Symphony X, Eternity X, Artension, and Dream Theater

DISCOGRAPHY
SOLAR VOICES 1999

Track list: 1. Icarus 2. Winter's Dawn 3. One More Summer 4. Ember 5. Wanderlust (Instrumental) 6. Solar Wind 7. Desire to Believe 8. Open Eyes 9. Broken Stone 10. The Drum

Notes: Debut album by Inner Resonance. I haven't heard the whole album yet, but I've listened to the tracks Icarus and Broken Stone (available as mp3's from the bands website)and both are excellent.

JRS WINGS OF GOLD 1998

Track list: 1. Intro 2. Living 3. Fade 4. Homeland 5. Pound 6. Change 7. I Know 8. Never Never Land 9. Natural Disaster 10. V 11. Find a Way 12. Wings of Gold

Notes: Solo album by Inner Resonance guitarist Jeffrey Ryan Smoots

JRS SPANK YOUR INNER CHILD 2000

Track list: Not available

Notes: Second solo album from JRS

The albums seen here can be obtained from Dynasty Music

Dynasty Music is the Official Music Source for MASTERS OF METAL