Patrick Rondat
Lineup :
Patrick Rondat : Guitars
Patrice Guers : Bass
Phil Woindrich : Keyboard
Tommy Aldridge : Drums
Discography :
Just for Fun (89)
Rape of the Earth (91)
Amphibia (99)
On the Edge (99)
History
Patrick Rondat is a French 'Guitar-Hero', a master of instrumental guitar. I started playing at 17. His professional career starts with a German rock band, "The Element", until he realize that he wanted to continue on a more personal way. He intensively improves his style, inspired by Ritchie Blackmore, Eddie van Halen, Steve Morse, Al di Meola... He records a demo in 1987. His first album, Just for Fun, is released on October, 14th 1989, followed by Rape of the Earth in 1991.
Patrick then plays guitar with Jean Michel Jarre.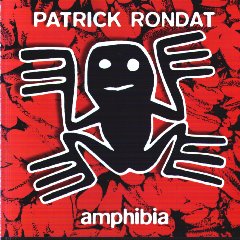 Released on April, 22nd 1996, the third solo album begins with Amphibia, for a duration of more than 28 minutes, which enables him to show his mastering, and the quality of his compositions. Indeed, not only is he a guitar virtuoso, but he also has an incredible feeling that can be perceived. You can also find the beautiful "Vivaldi Tribute", from the third movement of Summer, from Vivaldi's 4 Seasons, and Jean Michel Jarre's "Equinoxe IV", the synth being wonderfully replaced by the guitar.
Chosen songs : Vivaldi Tribute, Amphibia
Note that in May/June 1998, Joe Satriani invited Patrick to the French tour of G3, with Michael Schenker.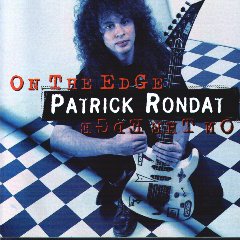 Released on March, 16th 1999. There are two guests, Didier Lockwood on "Cloudy Mountain" and "Why do you do things like that", and Michel Petrucciani on "Why do you do things like that". You can also find a really cool acoustic version of "Burn Out", and still a huge talent...
Chosen song : Everything... Particularly "Why do you do things like that ?", as a Michel Petrucciani homage...
Patrick Rondat participate to multiple projects, with various musicians. He is also part of the marvelous Ian Parry's Consortium Project team...
Patrice Guers is probably one of the best bass player there is. Just listen to his own composition, "Tryon Avenue", or better, watch him playing it ! (Available on Basse Influence CD, featuring 20 of the best French bass players, in 1997) He joined Patrick Rondat in 1994.
Links
Gateway to Rondat : Official site