---
Joacim Cans
---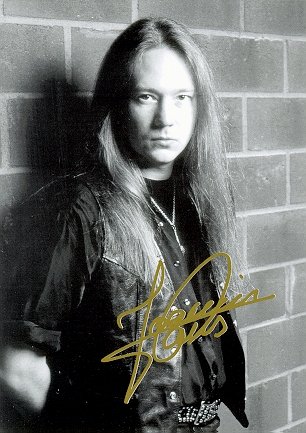 Born: 1970

Height: 185 cm

Favourite movies: The Evil Dead Trilogy and Jean de Florette

Favourite author: John Fante, Charles Bukowski, Nicolas Luard

Influences: As a vocalist: Geoff Tate, Eric Adams, Max
Bacon As a songwriter: Dave Hill and Malcolm Spooner

Hobbies: Not much at all, at day he works in a record store and the at night he works
with the band. Some unsucessful tries to do some workout, but the time is scarce. If he
ever gets some spare time, he goes to the movies, goes for a beer or spends some time
with his nephews.

Favourite drink: Milk and Coke

Favourite food: China food, pizza and poultry.


---
---