---
Oscar Dronjak
---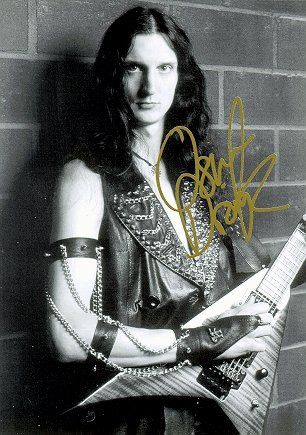 Born: 1972

Height: 192 cm
Favourite movie: The Punisher, Blazing Saddles, Jurassic Park

Favourite author: Stephen King and Dean R. Koontz.

Influences: Playingwise, I admire Wolf Hoffman, who probably is the best guitar player/song writer I
know. Others include Randy Rhodes, Yngwie Malmsteen and Ritchie Blackmore. As for the songwriting,
I lean heavily on the heavy, bombastic avalanche of Accept/U.D.O. and majestic riffing of Helloween,
Judas Priest and Stormwitch.
Favourite drink: Marinella/Cider (1/3 Marinella, 2/3 Cider) Yummee!

Favourite food: Burgers and fries


---
---