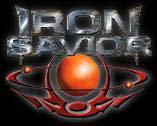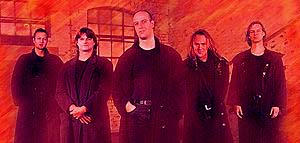 Being teenagers in the early 80's, Piet Sielck and Kai Hansen - together with Ingo Schwichtenberg and Markus Grosskopf - developed the musical style on which the success of HELLOWEEN was based. Kai and Piet were good friends and composed songs together in their first band called GENTRY, some of their ideas were even used later by HELLOWEEN and GAMMA RAY. Piet Sielck left GENTRY about a year before the first HELLOWEEN release "Metal Invaders" on the Noise "Death Metal" compilation got released. Then Piet's band activities were put on ice, because he started a career as a sound engineer and began working in various local studios in Hamburg. After improving his studio techniques in L.A., he started to work on GAMMA RAY's "Heading for Tomorrow" album as a sound engineer. Back in Hamburg he wrote "As Time Goes By" for the GAMMA RAY "Sigh No More" album in 1991. At the Karo Studios of Kalle Trapp he got in contact with BLIND GUARDIAN and a highly successful production team was established. Before Piet went to Copenhagen to work on the BLIND GUARDIAN "Imaginations from the Other Side" album, he wrote the song "Iron Savior". So it was time for us to continue this story, Piet Sielck told us more about his new formed true Metal band IRON SAVIOR and his views on the Metal scene:
True German Metal
Let's dive in our talk with praising your third album "Interlude", a fine piece of traditional Metal.
Thanks. It's a real interlude for us with five live songs, recorded at the Wacken open air in 1998, four new songs and the JUDAS PRIEST cover "Desert Plains". We tried to shorten the time between our second album "Unification" and our third upcoming studio record. Our fans can hear new stuff from our side and we won't get forgotten when releasing this album. In January 1999 I heard from a friend of mine that the whole show in Wacken was recorded professionally, we didn't know this fact. When I heard the recording my first thoughts were "we have to release these songs" because of the awesome quality. Then we talked to our company and they agreed in doing a half live - half studio record, a whole live album would have been too early for IRON SAVIOR as we have only released two full-length albums before "Interlude". We added a multimedia song on the cd, also performed at the Wacken show, so our fans get value for money and no cheap rip off.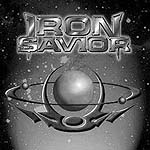 You recorded the four new tracks especially for this album or were the songs left-over material of the "Unification" sessions?
No, I composed them in March 1999 after deciding that we release the Wacken recordings.
IRON SAVIOR is Piet Sielck's band, isn't?
Yes. You can say this. Without me, IRON SAVIOR wouldn't exist.
When did you found the band, did you record any demos?
That's hard to answer, because it was a slow development for me through several years, from GENTRY to IRON SAVIOR, of course I always recorded some stuff, but only for me, and suddenly I had to decide if our debut was ready to be released in 1997, but the music exists since many years.
What's the role of Kai Hansen, is he a guest musician?
He is our honorary member. When he has time and his main band GAMMA RAY allows him to do it, he tours with us or plays some shows. He has fun to play only guitar in IRON SAVIOR and not to have the pressure to sing and play as in GAMMA RAY. Of course, his tremendous song-writing talents are highly welcome as well, but we don't look anymore if he plans something or is busy with GAMMA RAY. If it works out, that's fine, if not, we do it our way. GAMMA RAY is his main band, everybody knows that, but he is still in IRON SAVIOR, not as a permanent member, but always welcome. In the end, it's not as important as we thought whether Kai plays with us or not, we saw that on our tour with GRAVE DIGGER in January which we played without him, nevertheless the people's response was fabulous.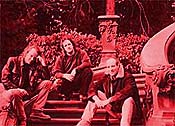 But at the beginning of IRON SAVIOR it was a big advantage that the German Metal legend and your friend Kai Hansen joined in.
Yes, that's true, in particular for our debut album. In the meantime our name stands for traditional Metal and not for Kai Hansen, that has changed, the music is more important than names and our fans realised that I write the songs of IRON SAVIOR and if they like our stuff they know that the whole band is responsible for that.
The self-titled debut album was a good German Metal album, but not more in my opinion whereas the second one "Unification" was a real improvement and stands in the line of the best works from RUNNING WILD or BLIND GUARDIAN.
I agree. On the first one, I wrote ten songs and looked what happened, our style was not fixed yet, what we improved on the second record, now you can hear that IRON SAVIOR is not the same music as BLIND GUARDIAN or GAMMA RAY play, we have now our own place where we are in the German Metal scene.
Were all tracks of the debut old ones?
No, only partly. Some riffs and melodies were written ten years ago, on the other side I composed tunes as "Watcher In The Sky" few weeks before entering the studio. On the second one, the songs were written in a very short time.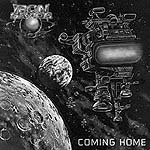 What did you do before forming IRON SAVIOR?
I worked in the studio for about ten years, produced popular bands as BLIND GUARDIAN as well as lots of underground bands. I am a workaholic and invested much time in learning the techniques in the studio. I played guitars for other bands in the studio for instance. After ten years, I asked myself "why do you only help other people or bands and don't use my time for my personal music?". That was the beginning of our band.
How would you name the music you play, German Metal?
Hmm, if you want. I am German and I play Metal, haha. My musical influences are the same as the ones of Kai Hansen or the BLIND GUARDIAN guys, so it's no surprise that we are what we are, the spirit is obviously the same, yes.
You toured twice in Germany, as a headliner with the support EDGUY and as special guest of GRAVE DIGGER, what about other countries?
We played these rather successful tours and in Italy at the Gods Of Metal festival. We intend to play in Spain, a short tour in France and in February 2000 we will play three shows in Japan. Of course, we play single gigs here in Germany from time to time. We got the offer to tour in the States with ICED EARTH but that would had been impossible to finance for us, they could pay us only 300 dollars each day, and that's not enough to pay all our bills, the flight for five people and the equipment. The Metal situation in the States is not as good as it is here though the scene is more alive than two years ago, for instance GAMMA RAY sold 10.000 copies of "Powerplant" in the States, a proud number for a German Metal band. For us, it doesn't make any sense to start an adventure and loose a lot of money. Of course we would like to play there, maybe with our third full-length album.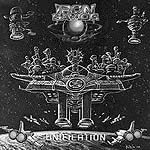 Do you know the sale rates of your records?
Not concerning the States, in Japan we sold about 16.000 copies of "Unification" and in Germany about 15.000, about 6.000 in Italy and Spain, we sell a lot in South America but without getting any money from these sales. We sold 50.0000 copies of our debut and about 70.000 of "Unification", numbers we are satisfied with.
Which stuff you were into in the 80's?
I grew up with the NWoBHM movement. The big four ones, JUDAS PRIEST, SAXON, IRON MAIDEN, MOTÖRHEAD were my favourites. Later ACCEPT is to name as well.
Would you like to work as a producer again?
Yes, I would like to. Not anymore for popular bands as GAMMA RAY or BLIND GUARDIAN, but for good new Metal bands that have potential and want to make it. I produced two albums of BLIND GUARDIAN and that was much fun but now they know exactly what they want and how the album should sound, hence the producer is not very important and there's no room for being creative. At the moment time is the main problem because I am very busy with my band and we want to write our next full-length album in few months and come out with it at the beginning of 2000.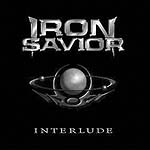 What do you think of the Metal scene in Germany?
Quite good. There are a bunch of new rising bands like EDGUY or PRIMAL FEAR.
Oh, PRIMAL FEAR aren't newcomers, aren't they?
Okay, Mat Sinner and Ralf Scheepers are parts of the scene for a long time, but they formed a new band and for the fans PRIMAL FEAR has only released two albums so far, so it depends from which side you look at it. Maybe they don't know SINNER or Ralf's history with GAMMA RAY. And our band IRON SAVIOR can be named as well when it comes to new traditional Metal bands out of Germany. In my opinion the release mania can be dangerous for the Metal scene, quality is not delivered in many cases, and for the fans it's difficult to choose from countless new bands, so they still buy the popular, well-known bands before checking out an un-known group. Some labels promote their bands in a way I can not agree with. Take Nuclear Blast, they do a lot for the scene and that's to appreciate, but to promote every of their new-signed Power Metal bands as the new messiahs or superstars in Metal is a pain in the ass for me and can be dangerous for the whole scene when people remark that a lot of releases aren't that good. They might be successful with this kind of promoting, just not my cup of tea.
I agree here, so Noise is the better label for you.
Yeah, haha. I am satisfied with them. They do a cool kind of promoting, in the way - let the music do the talking and not "we are the best of the bests" We are not the kings of Metal, we are a Metal band and play Metal, that's it. We are number two on the Noise rooster, after GAMMA RAY, and the personal situation fits perfectly with them. Many bands urge too much from their labels, not regarding their sales and the financial power of their labels, then serious problems get on the table. I am a realistic person and know what I can get from Noise.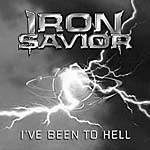 You did again a PRIEST cover, this time it's "Desert Plains" on "Interlude", what's your opinion of the English Metal institution?
I disliked the last studio album "Jugulator", where were all the melodies? I understand that the band wanted to change their style after twenty years of existing, but you can hear that "Jugulator" is not a honest album, they don't feel this aggressive music, it's not coming from their hearts. The excellent singer can do nothing with the non-melodic song material, a poor guy. The live album "Metal Meltdown" was okay, of course, they play lots of older stuff there which remains classical stuff. Let's look what they deliver with the next studio album.
What were your most impressing gigs so far?
The two shows at the Wacken festival in 1997 and 1998 were very important for the band in general, there you play in front of thousands of people and only real Metal fans that appreciate honest Metal music, that are our real fans, our audience. For me, it's the most important Metal festival in Europe nowadays.
Did you miss playing live when you only worked in the studio?
No. I thought that it would be difficult for me to deliver a good performance but that was wrong, haha. But since we began to play more shows, I really enjoy the live feeling and the sweat of Metal shows.
Who are the other band members that are IRON SAVIOR now?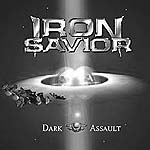 Our bassist Jan Eckert whose song-writing skills should be used more next time, then our keyboarder Andreas Kück and Kai Hansen when he has time to play with us, only the drummer is not a constant band member, because it's difficult to find a good drummer who is not playing in many other bands as well like Mike Terrana (RAGE, ROLAND GRAPOW, AXEL RUDI PELL, ex-METALLIUM - Heinz), if anyone is interested and can play, contact us.
In which commercial position would you consider your band in the German Metal scene, in comparison to successful bands as GRAVE DIGGER or HELLOWEEN?
We are in a commercial position behind these, no doubt about that. I think that we are on the best way to compete with GAMMA RAY or GRAVE DIGGER concerning sale rates in two years, though no competition exists which band sell more than the others and which not, we are all Metal bands and play honest music, not more not less.


Heinz Konzett



Images © OFFICIAL IRON SAVIOR WEBSITE