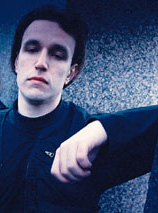 Tonys job in bad are vocals, keys and songwriting.
Vocals - clean, gutsy, powerful. Tony sounds like many singers and no one at the same time. There is Kiske's power, Tobias's charm, and Bruce's balls. There are no apparent faults with any vocal line on Ecliptica. Simply perfect performance.
Keys - whoa! No cheesy, cheap keyboard here only the best sounding equipment is used. The duels with guitar resemble the best duets in history of metal, i.e. Jens/Yngwie, Jens/Tolkki. Tony drives the keys on the album, but will be replaced with Kenziner's key meister for the tour.
(thanks to Gary Weber, melodicmetal.com)