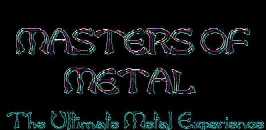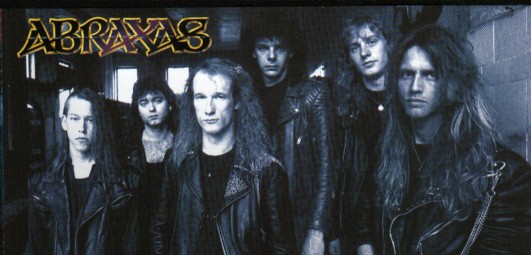 Abraxas: left to right Oliver Mindner (g), Heiko Burst (d), Chris Klauke (v), Andreas Hittinger (k), Jan Muller (b), Stephan Roher (g)

BIO
ABRAXAS play melodic, diverse and characteristic power metal with progressive elements. A must for every fan of bands such as Stratovarius, Gamma Ray, Hammerfall and Savatage. Now the apparently impossible has become reality - "Tomorrow's World", Abraxas' long-awaited debut album was released in Europe in February 1998 by Limb Music Products in co-operation with Inside Out Music/SPV. The impressive, self-financed disc was produced by Hardy Heinlin and ABRAXAS in the highly respected "Marquee Studios".
ABRAXAS are amongst the true leaders of traditional German heavy metal, with whom they founded and led the genre of "Teutonic Metal". Thanks to their impressive live show and their musical maturity, the band can look back on a history of great shows with U.D.O., Zed Yago, Sinner and Kruiz, and a collection of terrific reviews in the leading metal press, such as "Metal Hammer", "Break Out" and "Rock Hard".
With ex-MANIA (EP & album released by Noise Records) singer Chris Klauke, ABRAXAS have one of Germany's best power metal vocalists in their ranks. Talented guitarist Oliver Mindner is also seen as one of the most talented and diverse musicians on this instrument.
In order to enhance the appeal of the album for the European market, all the songs have been digitally remastered, the playing order revised, three bonus tracks added and the CD given new artwork and a new booklet. After re-naming the title from the original "The Liaison" in "Tomorrow's World", the long player is finally ready to hit European record shops, and to give fans, both old and new the chance at last to hear the classic power metal of one of Germany's best bands.

DISCOGRAPHY
TOMORROW'S WORLD 1998

Track Listing: Gates to Eden, Explorers, Tomorrow's World, Dreamers Island, Crusaders Prayer, Dream Dealer, Cry of the Nature, Signs, Euphoria, Place Without Mirrors, The Liaison, Stolen Memories, Faded Photographs, Into The Light.

Originally released in 1993 as The Liaison.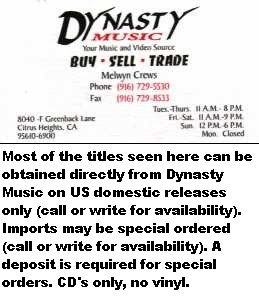 Dynasty Music is the Official Music Source for Masters of Metal




Email: Masters Of Metal