Logarīs Diary is a Fantasy Power Metal band from Berlin/Germany. We are a six-piece and our songs are dealing with the adventures of the magician Logar in the Earthdawn universe (Earthdawn is a famous role-playing-game). Logar wrote down his quests and found some bards (us, the band!) who wrote the music for his lyrics.

So Logarīs Diary is a 100% concept band and you have to keep an eye on the lyrics while you listen to the music, otherwise you canīt be a part of Logarīs adventures.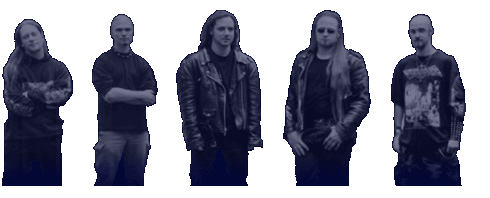 Musically we like bands like Blind Guardian, Running Wild and Gamma Ray, and somehow you can find some pieces of them in our songs, but we have our own style.
The idea of the band was born in spring 1998. After we had finished the songwriting in 1999 we recorded the first chapter of the story, until winter 2000 at Goblins & Gnomes. Until we had the money to produce the CD several months passed by.
Now we released the CD and you can be a part of the story ...
... and it will be continued!
In Book II: The forgotten City!